The 1998 Nike Mercurials, one of the most iconic and popular football boots in history, are to get a reboot.
The cleats are synonymous with the Brazilian Ronaldo, who famously sported the boots during the 1998 World Cup, where he scored four goals as Brazil finished as runners up and were beaten in the final by hosts France.
The colour scheme combination of silver, yellow and blue on the boots still live long in the memory, and an upcoming release of a pair of Mercurial boots takes great inspiration from the legendary boots produced 19 years ago.
Barcelona's Neymar, the current Brazilian superstar, is the player the boots will be dedicated to - following on from a 2013 release of Mercurial Vapor IX, and a Nike ID skin last year that featured the same colours used in 1998.
According to Footy Headlines, the Mercurial Superfly V and Vapor XI boots, to be released in January 2018, will be entirely dedicated to the original 1998 version in terms of its design and colours.
Nike have put a modern twist on a number of their decorated boots in the past, and will do so again - with the Neymar 2018 Mercurials set to be closer to the original boots Ronaldo wore whilst leaving defenders in his wake in the peak of his powers.
Chrome is the primary colour, while Footy Headlines say there will be black branding and 'Racer Blue' and 'Volt' details.
I don't know about you, but I can't contain my excitement about those bad boy boots getting updated for 2018 - and Neymar is certainly a worthy recipient.
Before you go, check out some of the other popular football boots from over the years:
Here are some of our favourites from over the years:
Nike Air Zoom Total 90 II
First released: 2003
Worn by: Wayne Rooney, Luis Figo, Paul Scholes


Image result for nike air zoom total 90 I

Image result for nike air zoom total 90 I


Nike Air Zoom Total 90 III:
Worn by: Wayne Rooney, Wesley Sneijder, Roberto Carlos

Image result for total; 90 boots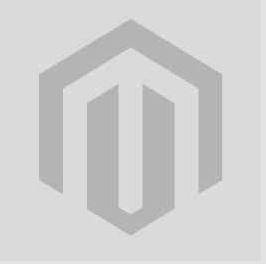 Image result for Nike Air Zoom Total 90 III:


Nike Mercurial Vapour II
First released: 2002
Worn by: Thierry Henry, Ronaldo, Cristiano Ronaldo, Zlatan Ibrahimovic, Didier Drogba

Image result for Nike Mercurial Vapour II

Adidas F50 Spider
First released: 2004
Worn by: David Villa, Arjen Robben, Ashley Cole


Image result for adidas f50 spider
Puma King
First released: 1968
Notable wearers: Johan Cruyff, Eusebio, Pele, Diego Maradona

Image result for Puma King XL

Image result for puma king

Adidas Predator Precision
First released: 2000
Worn by: Zinedine Zidane, Steven Gerrard, Raul


Image result for adidas predator precision


Image result for adidas predator precision

Adidas Predator Mania

Worn by: David Beckham, Steven Gerrard, Alessandro Del Piero and Zinedine Zidane
Image result for adidas predator mania release
Copa Mundial
Worn by: Diego Maradona, Pele, Zinedine Zidane
Image result for copa mundial

Diadora Brasil Pro:
First released: 1984
Worn by: Gary Neville, Roy Keane, Ole Gunnar Solskjaer



Image result for diadora football boots

Image result for diadora football boots