After 15 months out injured because of a serious knee injury, David Bentley returned to football in the most David Bentley way possible in September 2012.
Despite being in Andre Villas Boas' plans during an overall encouraging pre season at Tottenham Hotspur, David Bentley shocked the nation by becoming the first Englishman to play in the Russian Premier League.
Bentley, who was tipped to become 'the next David Beckham' during his time at Blackburn Rovers, admitted that "he was looking to get away from England" when he decided to make the bizarre move to FC Rostov.
"The chance to be first Englishman to play in Russia was really the thing that excited me - a unique experience." Bentley told Press Association Sport.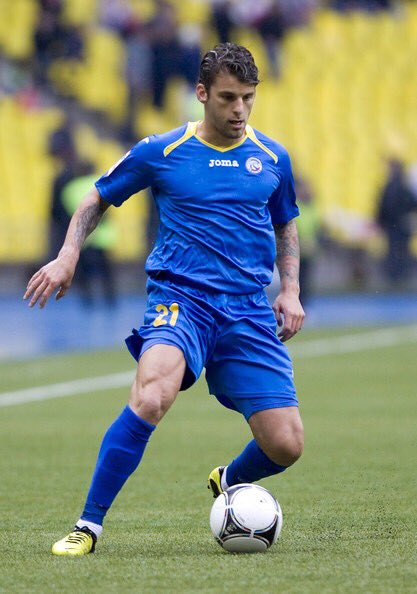 undefined

Days after he signed on the dotted line, Bentley made his first appearance for FC Rostov in a 1-0 win over Dynamo Moscow.
The former Tottenham and Arsenal midfielder gave an interesting insight into life in Russia, admitting that "It is quite a nice place" but "whether it was the best decision for football, I don't know."
"It was good in Rostov." he told the Press Association Sport
"The people there were professional and helped me out. Nice people. All the preconceptions you have of Russia go out of the window. It is quite a nice place."
"The ground is like an old English stadium. It has got one sort of main stand, one behind the goal and the rest is sort of at lower-tier stadium. The new one for the World Cup looks amazing but, yeah, the stadium will be a difficult place for Manchester United."
Bentley, who announced his retirement from professional football at the age of 29 after being without a club for over a year, reiterated how important his time in Russia was in life:
"I learned a lot about life, really. Meeting and playing in a different country gives you a whole new perspective of the foreign players that I've played with in the past.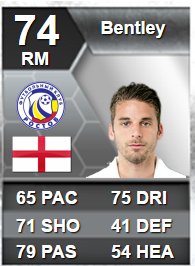 undefined

"You know what they have had to give up because English players we can be very sheltered."

He may have only played six times for FC Rostov during his short stint in Russia, but it seems David Bentley was invigorated by the move.
On his day, Bentley was a very good player, but didn't quite reach his potential.