Neymar is the second highest paid footballer in the world, and it's no surprise considering the ridiculous bonus PSG pay him every month.
When Neymar moved from Barcelona to PSG in 2017 the transfer smashed the world record for the most expensive player of all time, coming in at 220 million euros, with the previous record set at €105 million.
It's no surprise that the Brazilian is one of the best paid players in the world and, after this summer's transfers, he is now second behind only new PSG teammate Lionel Messi, according to some reports.
It's believed that the 29-year-old earns around £600,000-a-week, which is just his basic wages for a week's work and doesn't include bonuses, and he definitely gets those.
The former Barca man picks up his half a million euros for being being "courteous, punctual, friendly and available to fans" and not publicly critical of PSG.
That means the Ligue 1 club hand over around €6.5 million every year just for Neymar turning up and "greeting and thanking the fans before and after each game."
Once the match has finished, he's thanked the fans, and headed home, the player then can't take to Twitter to say that Mauricio Pochettino didn't play the right tactics and has to refrain from "negative public comments about the club, those who work there and those who support it."
I think most people could get behind being nice and not criticising the company they work for if they got 5/6ths of their weekly wage at the end of every month.
The Spanish newspaper have claimed that to date, Neymar has cost the Parisiens €489,228,117, which is well more than double his transfer fee.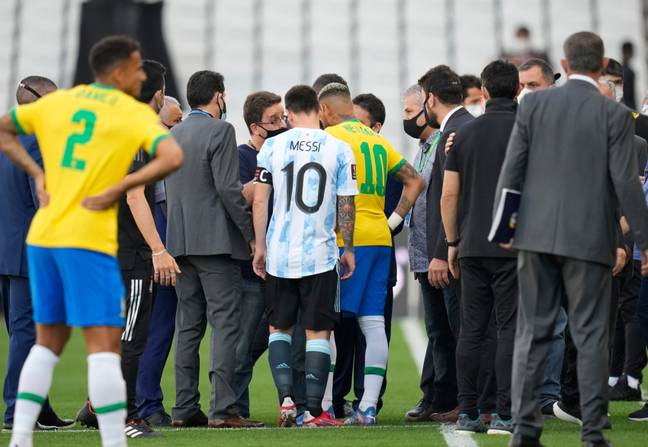 In the most incredible episode, health officials and police came onto the pitch to stop the game, after Argentina's Premier League players didn't follow Covid protocols in the country.