Sir Alex Ferguson Spoke To Cristiano Ronaldo To Convince Him To Join Man United Ahead Of Man City
Featured Image Credit: PA
Sir Alex Ferguson has appeared to play a huge role in convincing Cristiano Ronaldo to snub Manchester City and to re-sign for Manchester United, according to stunning reports.
The legendary former United manager snapped up a then-18-year-old Ronaldo from Sporting CP in a £12.2m deal in 2003.
Ronaldo enjoyed incredible success under Ferguson's tutelage and lifted three Premier League titles, a Champions League, an FA Cup, two League Cups and the first of his five Ballon d'Or trophies at United.
The Manchester Evening News' Samuel Luckhurst reports that Ferguson had spoken to the wantaway Juventus forward on Friday morning.
He added that City were the 'only club interested' in Ronaldo this morning, but United have now submitted a contract offer.
Transfer expert Fabrizio Romano also reports that Ronaldo has informed super-agent Jorge Mendes that he is 'open' to a United return.
According to Romano, the Red Devils have opened talks with Ronaldo and Mendes over a potential United deal that runs until June 2023.
Ronaldo made his final visit to Juventus' Continassa training complex to empty out his locker and bid his farewell to his club teammates on Friday morning.
Juventus are reportedly demanding a fee believed to be between €25m and €30m for the former United and Real Madrid superstar.
Speaking at his press conference on Friday, United boss Ole Gunnar Solskjaer left the door open for Ronaldo's return to Old Trafford.
"Ronaldo is a legend of the club, and the greatest player of all time, if you ask me," he said.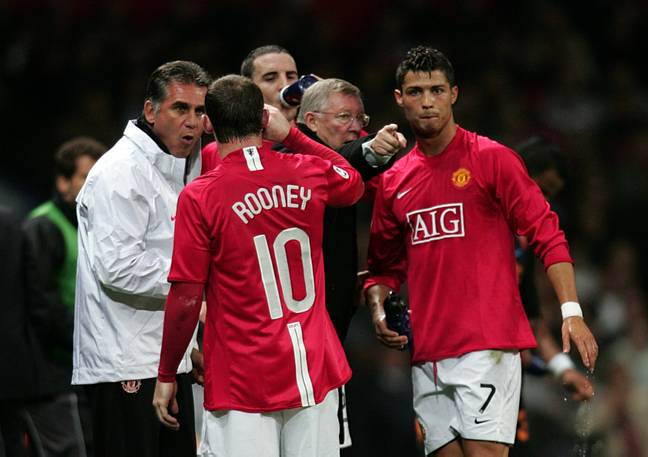 "I didn't think he'd leave Juventus. We've always had a good communication and I know Bruno [Fernandes] has been talking to him.
"He knows what we feel about him. If he was ever going to move away from Juventus, he knows we're here.
"When you are [Lionel] Messi, Ronaldo, [Paul] Pogba or Bruno, you have to read a lot about yourself. Let's see what happens with Cristiano, because he is a legend of this club.
"I don't want to speculate too much on Cristiano. We focus on the ones we have here. I've said many times, when you're Man United or Messi, Ronaldo you read a lot about yourself.
"I was fortunate to play with him and coach him. Everyone who has played with him has a soft spot for him."