The Story Behind Ronaldinho's Barcelona Home Debut Taking Place At Midnight
Ronaldinho has retired from football - and a story about his Barcelona home debut has resurfaced following the news.
At the age of 37, having been without a club since his contract with Fluminense was terminated in 2015, the Brazilian has decided to call it quits, as per his brother.
"He stopped. Ended. Let's do something pretty big, nice, after the Russian Cup, probably in August. We will do various events in Brazil, Europe and Asia. And, of course, we are combining a game with the Brazilian team." he told Globo Esporte.
R10 had a glittering career at the top level, winning a whole host of trophies and individual accolades - including the Ballon d'Or.
Ronaldinho's Champions League XI is something special:

The most enjoyable days of his career undoubtedly came at Barcelona, and the story behind the strange timing of his first appearance at the Nou Camp as a Blaugrana player is quite remarkable.
Having arrived from PSG for a fee of £21 million, Ronaldinho made his competitive debut against Athletic Bilbao at San Mames in a game Barcelona won 1-0 courtesy of a goal from Phillip Cocu.
His eagerly-awaited home debut was set for the visit of Sevilla on 3 September but a few issues arose. The game came right before an international break and Ronaldinho needed to fly out to Brazil to join up with his teammates for a game against Ecuador on 10 September.
As reported by Sid Lowe for The Guardian, the story goes that Barca did their best to get the game rearranged to the Tuesday rather than the Wednesday but Sevilla were having none of it.
Instead, the solution from Joan Laporta, Barca's president at the time, was to have the game kick-off in the very early hours of Wednesday morning, at 12:05am.
Midnight football is, of course, largely unheard of, and so Barcelona decided to add to the matchday experience for their supporters by opening their historic museum later as well as dishing out some top-notch scran free of charge.
The food included 25,000 free bags of Doritos with salsa dip, 30,000 Actimel yogurts, 100,000 KitKats and chorizo for the 80,000 that packed into the Nou Camp to see their new Brazilian star.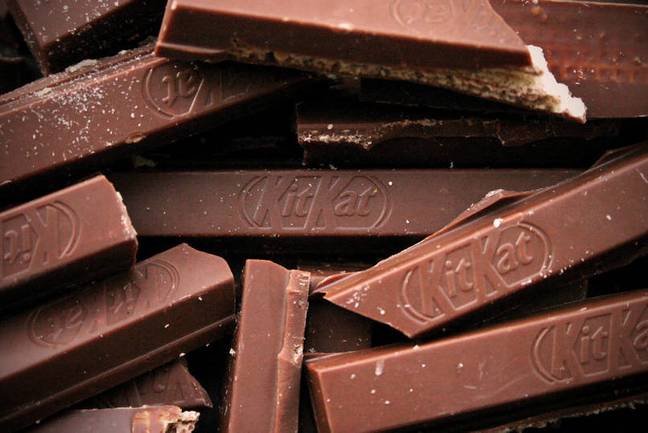 And though they drew 1-1, which was a disappointing result, they got to see the goal of the season from Ronaldinho.
In the second half, he destroyed two players with a couple of deft shimmies before unleashing a 30-yard rocket that flew in off the crossbar.
A bizarre but incredible home debut for Ronaldinho, who went on to score 93 more goals for Barca and cement himself as one of their greatest ever players.