It is that time of the year in the gaming calendar, with the release of FIFA 23 enthralling an audience of anticipating gamers and football fans alike everywhere.
The initial release Web App for the latest edition of the game had many, many players showcasing their teams online with some star-studded names involved.
There have been several new features for the game this year, with players being able to play cross-console with their friends in 1v1 modes. There are also more teams available in the Women's sector, and the inclusion of Ted Lasso and AFC Richmond was also announced.
Also, the addition of the Marvel collaboration and FUT Heroes will be exciting for the fans, allowing for some nostalgic legends to make their return to the game.
Former Inter Milan defender Lucio headlines the new set of players, with Premier League fans treated to the return of Jay-Jay Okocha, Harry Kewell, Yaya Toure, Ji-Sung Park and Peter Crouch.
Despite the shiny new features grabbing headlines in the gaming world, one thing is a constant in the FIFA Ultimate Team world, though - crazy pun names for your clubs. It allows the fan an ability to showcase a little creativity and a level of support to their own club, and we're here to inspire you if you're having a little trouble picking that team name.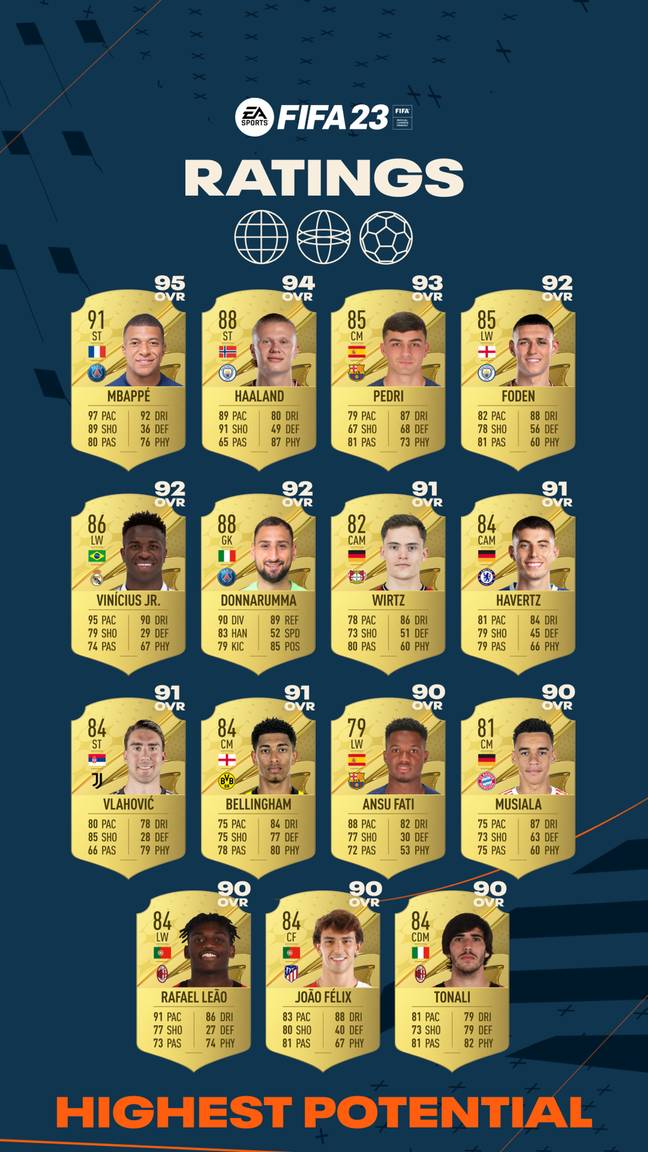 What should I call my FIFA 23 team?
BalotelliTubbies
Borussia Your Teeth
Ajax Computers
Turkish De Ligt
Haven't Jota Clue
Neville Wears Prada
ObiWanKenobiNil
Tea and Busquets
Giroud Sandstorm
Too Krul To Be Kind
Egg Fried Reus
Murder on Zidane's Floor
Moaning Skrtel
Pjanic at the Isco
Pique Blinders
Leave my Arcelona
Swagger Agger
Who Ate All Depays
MeeMyDelphAndIbe
Haven't a Kalou
Chicken Tikka Mo Salah
Bayer Neverlusen
Hierro Rocher
50ShadesOfOShea
Chiellini Con Carne
SlideIntoMyCDMs
Slumdog Mignolet
Ivory Toast
Rashford Fiesta
The Wizard of Ozil
Puyol Pants Down
Guns N Moses
Kinder Mbeumo
Finding Timo
Catfish and the Spurs
I Don't Kjaer
AC Me Rollin
Cobra Kai Havertz
Meet The Fekirs
My little Bony
Osasuna or Later
Like a Virgil
Is your Motherwell?
CamavingaBoys
Men Behaving Chadli
Baines on Toast
TchouameniCooks
Bacuna Matata
Lahmaggedon
Lads on Toure
These are just purely suggestions, but you need to make your decision well as there is only one chance per account to change your club name per season.