David and Victoria Beckham reveal the real reason they named first son Brooklyn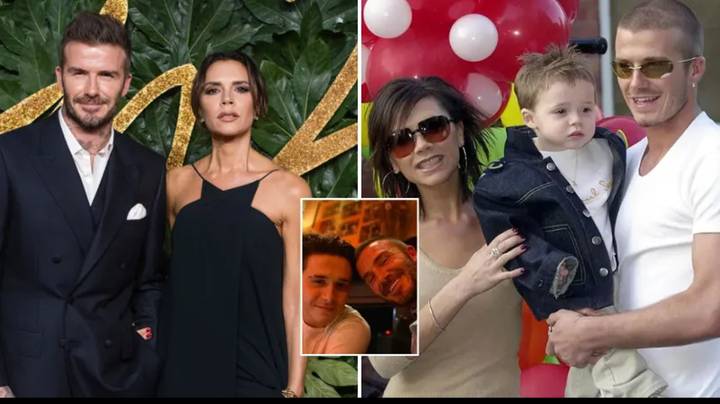 Victoria Beckham has revealed the real reason why she and David named their first child Brooklyn.
The documentary, simply titled 'Beckham', charts the Inter Miami co-owner's working-class beginnings to global stardom and gives new insight into his career and life away from the pitch.
The likes of Sir Alex Ferguson and Gary Neville feature in interviews, while so too do Beckham's family - including his parents and wife Victoria.
As per The Independent, she also revealed why they chose to name their first born, Brooklyn.
It turns out that the origin is simply because she was in Brooklyn, New York, when she called her partner to inform her she was pregnant.
It was prior to England's World Cup game against Argentina, where Beckham was sent off for kicking out Diego Simeone in a career low point.
She explained: "I told David the night before the game. He was so, so happy, we both were and there was never any doubt in my mind that I should tell him. I mean, it was what we wanted and he could not have been happier."
Brooklyn was born on 4 March 1999 and the couple have three other children: sons Romeo and Cruz and daughter Harper.
The 24-year-old has embarked on careers in modelling, photography and cooking and got married to actress Nicola Peltz in April 2022 in Palm Beach, Florida.
Both were present for the official premiere of Beckham's new documentary. Brooklyn hit headlines when he tied the knot after he changed his name, adding Peltz' surname into the mix.
Also in the programme, Victoria discussed the threats made to the Beckham family from when Brooklyn was born.
She admitted: We were getting kidnapping threats right from when we had Brooklyn.
"I can't explain how that feels, because you can't hide. These are all things that are coming back to me. I am finding it quite stressful doing these interviews with you because I have blocked so much of it out, and David had too. But now it's coming back to me."
Victoria continued: "Imagine having a baby and having death threats. David had to play knowing this was all going on. I was on my own, in an apartment with a baby. So I would go to the games with Brooklyn. The abuse is hard to explain."