Eni Aluko has insisted that there "should be way more" female coaches in men's football and hailed Emma Hayes as "one of the best coaches in the world."
Hayes enjoyed incredible success with Chelsea Women last season after leading her side to the Women's Super League title, Women's FA Cup and Women's League Cup.
And the Chelsea Women manager also took her side to the Champions League final, which ended in a 4-0 thumping defeat at the hands of Barcelona Femeni.
Aluko has praised a "real trailblazer" like Hayes for her work in women's football and tipped her to succeed in men's football.
The 34-year-old former England Women's striker made the argument that there are "a lot of men's coaches" in women's football and it's time to see "more women going the other way."
Speaking to talkSPORT, Aluko said: "Emma Hayes has been a visionary for the game. She has been a real trailblazer, pioneer and successful as well.
"She mentors a lot of female coaches, so she's an important person in football. It's a thoroughly deserved honour.
"Emma's one of the best coaches in the world, so her analysis is a given. I don't know why people are surprised by that.
"She's really just communicating what she's communicating daily to her team. That's been really refreshing to see the voice of a female coach hold weight in the game. We need more of that.
"It was great to see Brendan Rodgers really shine a light on Emma and again, just endorse female coaches in the game because I think there should be way more female coaches in the men's game.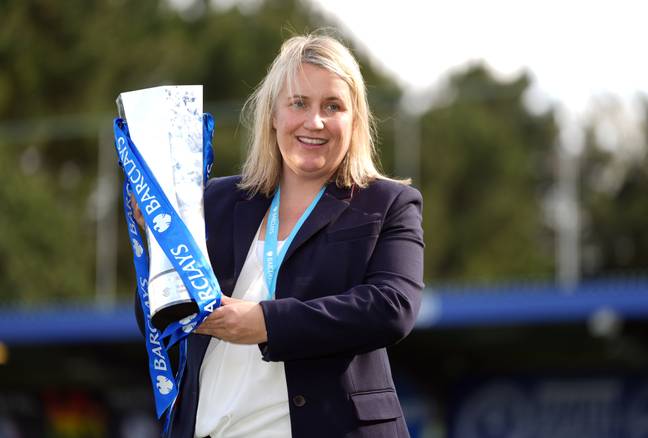 "There are a lot of men's coaches in the women's game and we've got to see more women going the other way. I think Emma's definitely one that can do that.
"Ironically, I think if Emma was the assistant for someone like Brendan Rodgers, it would be a great move.
"I'm not trying to be controversial here and tell her to leave Chelsea, but for the future, I think it would be good to see female coaches working in the men's game.
"I don't think we're far away. Already, you're seeing an exposure to women's coaches like Emma from the men's game and I think punditry helps that."
Hayes was named in the New Year Honours list for 2022 and was awarded an OBE for her services to football.