The Final Punch Stats For Floyd Mayweather Vs. Logan Paul Revealed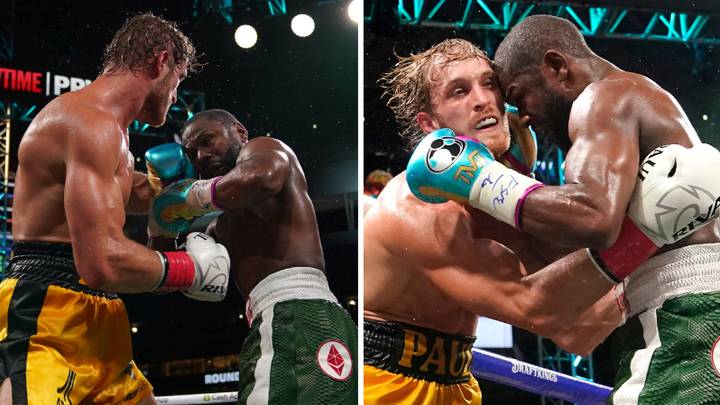 Mayweather and Paul went the distance as they fought to an unofficial draw with no judges scoring the eight-round showdown in Miami.
The YouTube star avoided being knocked out by the self-proclaimed 'The Best Ever' with the punch stats making for interesting reading.
Paul actually threw more punches, throwing an impressive 217 punches - but only landed 28 significant strikes.
As for Mayweather, he landed 43 of his 107 punches in their high-profile clash.
Paul and Mayweather delivered the same number of jabs (7) while the 44-year-old landed more power shots - 36 to his opponent's 21.
Speaking after their exhibition, Mayweather said: "He's better than I thought he was... I was surprised by him tonight. Good work. Good little guy."
He continued: "When the money comes, we'll see who is the real winner. At the end of the day, I'm going into the Hall of Fame for boxing. I have nothing to prove."
On taking Mayweather the full eight rounds, Paul said: "I don't want anyone to tell me anything is impossible ever again.
"The fact that I'm in here with one of the best boxers of all times proves the odds can be beat."