Sir Alex Ferguson's Former Assistant Identifies Huge 'Trick' Man United Missed After Club Legend's Retirement
Featured Image Credit: PA
Ferguson called it time on a legendary 26-year reign at Old Trafford after leading United to the Premier League title in the 2012-13 season.
The 80-year-old Scot amassed an incredible 38-trophy haul at United, including 13 Premier League titles, five FA Cups and two Champions League trophies.
Following Ferguson's retirement in 2013, former Everton manager David Moyes was appointed as the United icon's replacement in the Old Trafford hot seat.
However, Moyes endured an ill-fated spell at United and was sacked only 10 months into his time at the Premier League club.
Both Klopp and Guardiola were heavily linked with United in 2013, with Meulensteen insisting that the Red Devils "missed" out big time by not signing one of them.
Speaking to The Sun, the United first-team coach said: "Manchester United missed a trick not getting one of them.
"They both have such a presence and influence at their clubs.
"If you ask a Liverpool player, 'Do you know what you are doing?,' they will all say 'Yes.'
"You ask City players, no matter how Pep might change things around, 'Do you know what you are doing?,' they will all say 'Yes.'
"Ask United players and I don't think you get such an assured answer. Mind you, if either club does not prepare properly for when they leave, they'll end up in the same position."
Klopp left Borussia Dortmund in 2015 and signed for Liverpool, with the German manager becoming a catalyst in the Reds' turn of fortune.
The Liverpool manager has transformed Liverpool into a powerhouse side and has led the club to both the Champions League trophy and Premier League title.
Guardiola arrived in the Premier League in 2016 after leaving Bayern Munich, with the Manchester City boss enjoying incredible success in England.
The former Barcelona manager has lifted three Premier League titles, an FA Cup and four League Cups during his time at the Etihad.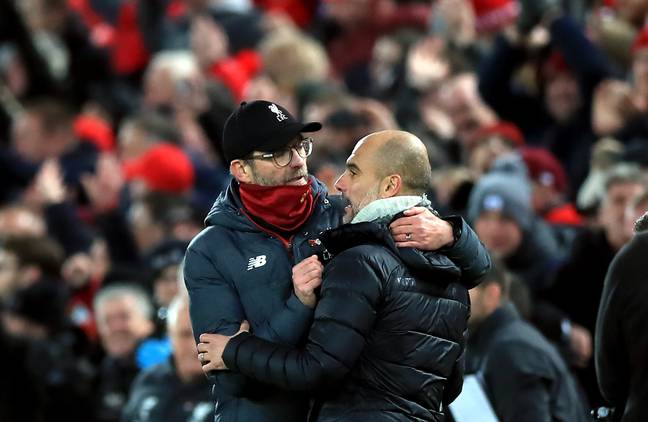 Meulensteen claimed what every United team needs is the "confidence" to execute the style of play that made Ferguson's sides of the past so feared and respected.
"It's about pace, power, penetration, unpredictability, when attacking and that was what we wanted from our teams," he said.
"That is what United was all about. The difficult bit was always balancing the need to win and entertain. There were times when we knew against a certain side that we had to battle out a 1-0 win but we could do that too.
"What it was about was having that confidence, belief and authority to carry it out. Any United team needs that."