Kylian Mbappe looks set to make a u-turn on his decision to leave PSG this summer, and instead sign a new two year contract with the Ligue 1 champions.
It was expected that Mbappe would be leaving PSG at the end of the season, with his contract at the Parc des Princes set to expire.
Now though it looks like the manager wasn't telling lies, with a report in France claiming that the 23-year-old will be staying in the capital for two more years.
According to La Parisien, via Get French Football News, Mbappe has agreed in principle a deal which will see him earn a €100 million signing on bonus.
As well as the huge bonus, the former Monaco striker will earn a reported €50 million-a-year for the two year deal, and there's an option to extend for a third year as well,
The report says that the forward's representatives and his family have accepted club president Nasser Al-Khelaifi's offer and the owners in Doha are expecting that just formalities are left.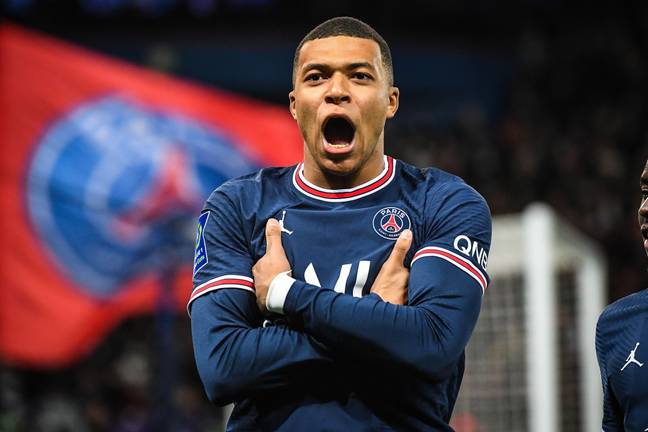 The fact that Mbappe's new deal will only be for two, or potentially three, years means he'll still be young enough to demand a huge move in a couple of years.
Even at 25 or 26 he still won't, in theory, have reached his peak and would still be an excellent signing for Real, or whoever else comes in for him.
That won't stop the news being a huge blow to Los Blancos, and in particular Florentino Perez, who was desperate to make the striker the latest Galactico to move to the Bernabeu.
Real have also been linked with Erling Haaland, and there was even talk of both men arriving, but Manchester City are thought to be the front runners for the Norwegian.
Thursdays news may spark them into trying harder to sign the Borussia Dortmund striker, or turn their attention elsewhere, with Karim Benzema not exactly looking like he needs replacing right now.
For PSG it will be huge if they manage to keep the man they made the world's most expensive teenager ever, when they signed him from Monaco in 2018, after his initial loan.
The club are desperate to win the Champions League and, despite the striker playing in the loss to Real earlier this season, their chances are definitely improved with Mbappe still in the squad.
Whilst Pochettino might have been right about Mbappe staying at the club, the manager's future is still likely to be away from the club, after that defeat to Carlo Ancelotti's team in Europe.