Karim Benzema has revealed that he has dreamt of winning the Ballon d'Or since being kid, after the Real Madrid striker was included on the long list.
The Ballon d'Or usually decides who the best player on the planet has been for the previous year but it wasn't handed out in 2020 due to Covid, denying Robert Lewandowski of the award.
It has returned for 2021, with this year's longlist for the award announced earlier this week, with 30 of the best players on the planet included for the men.
The 33-year-old, who is now well out of the shadows of Cristiano Ronaldo and Sergio Ramos as Real's most important player, has said that he hopes he will in it one day, having dreamt of winning since he was a child.
"Since I was a kid, it was always a dream of mine to win the Ballon d'Or," he told AS in an interview, "It's the dream for most players.
"It's true that football is a team game but when you help the side to win, when you're instrumental in triumphs, when you score winning goals, it's natural for any player to aspire to win the Ballon d'Or.
"Of course, I'll work as hard as I can to win that trophy and I hope, someday, fulfill the dream I had when I was a young boy."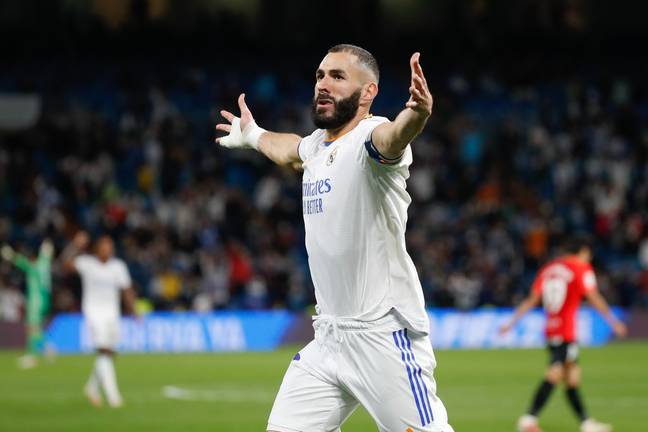 Benzema's national teammate N'Golo Kante was initially expected to be favourite to win the trophy, after helping Chelsea win the Champions League last season.
The midfielder was man of the match in both semi final legs against Los Blancos and in the final against Manchester City.
Lionel Messi's season with Barcelona, where he helped them finish third in La Liga and massively papered over their cracks, and winning his first silverware for Argentina, the Copa America, has seen him become favourite.
"I'm sure it was one of the most exciting, no question about that.
"Both teams could have won the game and it was wide open right through to the final whistle.
" I'm convinced it will be one of the games of the season and it's great to think that it was enjoyed by so many as it all helps to grow the game."