The role of the FPL goalkeeper has changed dramatically in recent campaigns, and it seems the game has finally taken note.
In bygone seasons, it seemed any goalkeeper over the price of £4.5m was simply not an option. Due to FPL's save point and bonus system, cheaper keepers were often rewarded more than premium assets – just look at Nick Pope's 170-point haul in 2019-20 or Emiliano Martinez's 186-point total in 2020-21.
Yes, clean sheets are important, but the ideal FPL goalkeeper needs to make regular saves as well to rack up sufficient points from the position.
As a result, FPL managers have naturally been drawn to budget goalkeepers during the last few seasons, making £6.0m stars such as Ederson, Edouard Mendy and Alisson virtually redundant.
But the FPL chiefs have made wholesale changes to the goalkeeper pricing this season, slashing the cost of premium assets between the sticks.
The £4.5m goalkeeper route is still incredibly viable, as it permits pumping extra funds further forward, but FPL managers may be tempted to stretch to £5.0m, with an incredible amount of value in that price bracket.
More articles in this series:
Ahead of the 2022-23 season, we have complied a list of the 10 best budget goalkeepers (£4.0m - £5.0m) worth considering in GW1 drafts.
Edouard Mendy – Chelsea (£5.0m)
£1.0 price cut
Chelsea third best defence in 2021-22
Poor pre-season?
Enduring a cool £1.0m price cut, Mendy offers excellent value and an inexpensive route into to Chelsea defence.
Although the exits of Antonio Rudiger and Andreas Christensen are likely to affect the defence, Chelsea have already strengthened at the back with Kalidou Koulibaly and are keenly pursuing centre-backs Presnel Kimpembe and Nathan Ake, according to reports.
Aaron Ramsdale – Arsenal (£5.0m)
Great campaign in 2021-22
Arsenal having excellent pre-season
Good fixtures
The Arsenal shot-stopper was arguably the most popular goalkeeper throughout last season, bringing in 135 points at £4.5m.
Ramsdale still looks great value for his price despite the half-a-million upgrade, with Crystal Palace, Leicester, Bournemouth, Fulham and Aston Villa in his first five games.
The Gunners goalkeeper had a knack for making several vital saves and thus held explosive potential on the bonus points system, making him a very shrewd selection at £5.0m.
David Raya – Brentford (£4.5m)
Solid fixtures
Regular starter
Brentford's injury list in defence?
The Brentford No 1 missed 14 games midway through last season due to a knee injury but is back to full fitness ahead of another top flight campaign in west London.
Raya averaged 4.0 points per match under Thomas Frank, a total bettered by only three players in his position.
Albanian international Thomas Strakosha joined the Bees earlier this month and could rival Raya for his spot, although the Spaniard is expected to remain first-choice ahead of GW1.
Nick Pope – Newcastle (£5.0m)
Proven track record
Highest-scoring GK in 2019-20
Regular starter
The ex-Burnley star has been a magnet for FPL points since his debut in the Premier League, averaging 149 points a season across his four full campaigns at Turf Moor.
Alongside Pope, Newcastle have made a handful of improvements to defence, including Sven Botman and Matt Targett, which could bear fruit for the goalkeeper as the Saudi-funded club aim for a high top-half finish.
Pope has a mixed bag of fixtures to start the season, facing Man City in GW3 and Liverpool in GW5, but holds clean sheet potential against Nottingham Forest and Brighton in the opening two games.
Robert Sanchez – Brighton (£4.5m)
Solid fixtures
Regular starter
Brighton typically a sturdy defence
Brighton have always tended to deliver good budget options at the back, and this season is no exception.
Whilst perhaps not the most exciting pick, Sanchez is a reliable goalkeeper from a reliable team and is certain to tick over with clean sheet points and save points thanks to his kind run of fixtures.
After Albion face a new-look Man United at Old Trafford on the opening day, they next face a top six side in GW9, when they face Liverpool.
Jordan Pickford – Everton (£4.5m)
Makes plenty of saves
Tarkowski signing will help him
Everton too leaky in defence?
The England No 1 was instrumental during Everton's Premier League survival bid last campaigns and produced one of his better seasons between the sticks.
Frank Lampard has bolstered his Toffees defence with James Tarkowski at centre-half, which promises to help Pickford as he hunts down more clean sheets.
Realistically, if last season is anything to go by, Pickford is the quintessential boom or bust FPL goalkeeper. If Everton manage to keep a clean sheet, Pickford is likely to have made several saves, prompting a double-digit return.
Illan Meslier – Leeds (£4.5m)
Excellent fixtures
Proven shot-stopper
Leeds too leaky in defence?
After Leeds sustained the second-worst defence in the Premier League last season behind Norwich, Meslier is a surprising selection on the list at first glance.
However, the young French goalkeeper has demonstrated before that he is able to rack up FPL returns – his 154-point total in 2020-21 was third only to Martinez and Ederson.
With low-scoring outfits Wolves, Southampton, Brighton and Everton to face in his first five fixtures, Meslier could be gamble worth taking at £4.5m.
David de Gea – Man United (£5.0m)
Regular starter
Proven track record
Solid fixtures
The Red Devils shot stopper comes in at £5.0m once again and could be on for a better season with new boss Erik ten Hag at the helm.
Over the last decade, De Gea has proven he is able to accumulate saves quickly – the issue lies in Man United's difficulty at keeping clean sheets.
With just two top six sides in his first eight fixtures, Ten Hag has been gifted a solid run to start the season, which could aid De Gea in his pursuit of clean sheets.
Dean Henderson – Nottingham Forest (£4.5m)
160 points in 2019-20
Regular starter
Promoted team risk?
After a bitterly disappointing and passive season at Old Trafford, Henderson has finally re-entered the FPL conversation, after blowing managers away with his 160-point tally with Sheffield United in 2019-20.
Having made over a dozen signings, Nottingham Forest have wasted no time in the transfer market this summer, keen to bolster the squad ahead of their first top flight season this century.
Danny Ward – Leicester (£4.0m)
First choice after Schmeichel leaves
Only £4.0m
Short-term option
At only £4.0m, Ward could emerge one of the bargains of the season. With Kasper Schmeichel set to leave for Nice, the back-up goalkeeper is likely to start the season as Leicester's first choice between the sticks.
It would not be wise to hang all hope on Ward starting every match long-term, as the Foxes will likely sign a new keeper before the deadline, but he is arguably the perfect choice in the second goalkeeper slot.
Emiliano Martinez - Aston Villa (£5.0m)
Second highest single season points total of all time
Low ownership
A proven FPL legend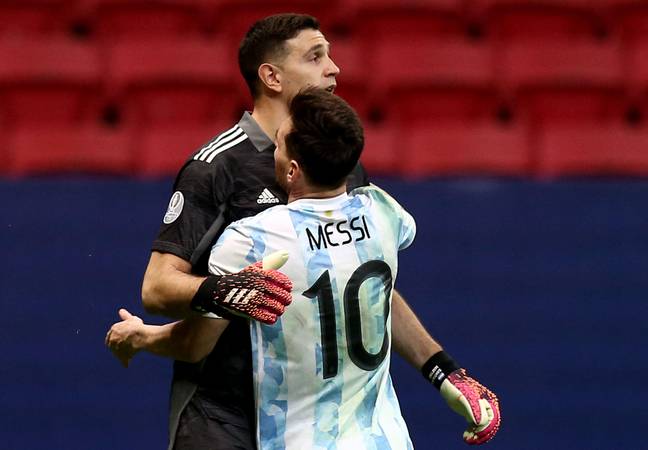 Martinez's 2020/21 points total was incredible, as we pointed out before. The second highest of all time only behind Brad Friedel.
Last season Aston Villa had a poor season by their standards and so Martinez's points suffered, but with defensive reinforcements and their first full season under Steven Gerrard, you can expect him to be back among the top goalkeepers points wise.
Martinez is also owned by only 5% of managers so far, so should prove a good differential.