'Book It' - Conor McGregor Called Out To Boxing Bout By UFC Superstar
​Poirier leads McGregor 2-1 in their series, beating the 'Notorious' not once but twice last year following his one-round defeat back in 2014.
'The Diamond' stopped McGregor in the second round of their 'Fight Island' showdown, before earning a TKO victory in their huge Las Vegas battle last summer.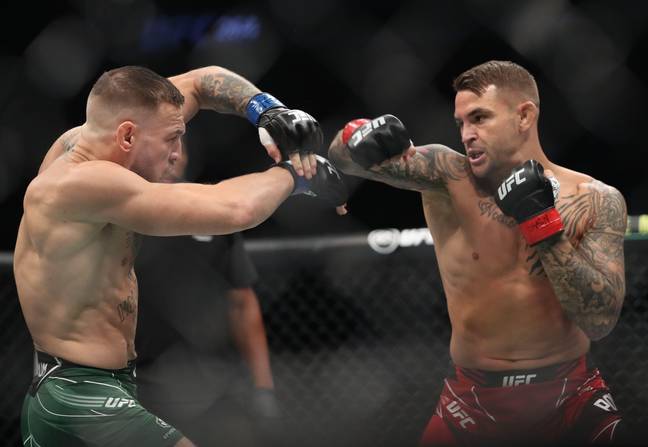 But the veteran American doesn't foresee a fourth Octagon bout against the Irishman.
A social media user poised the question: "Will you fight Conor [McGregor] again?"
To which the 33-year-old replied: "Probably not."
However, it appears he would entertain a boxing bout.
When asked if he'd face McGregor in a boxing ring, he replied: "Book it."
Poirier's back-to-back victories over McGregor saw him earn a shot at UFC lightweight king Charles Oliveira​.
But he fell short in his bid to become UFC champion, suffering a submission defeat at UFC 269.
As for McGregor, he hasn't fought since UFC 264.
"He's doing all the right things with his leg. I'm hoping he can come back this summer," said White.
McGregor is 1-3 in MMA following his return to the sport after boxing Floyd Mayweather.
He had hoped to challenge Oliveira upon his return, but the promotion has other plans as they've booked 'Do Bronx' against No.1 contender Justin Gaethje.