Lazio's former 17-year-old wonderkid Joseph Minala who was reportedly 42 has signed for a new club
Back in 2013, Lazio's 17-year-old wonderkid Joseph Minala burst onto the scene but was then accused of lying about his age.
Minala made headlines after reports accusing him to be 42 instead of 17. A football website in Africa claimed that Minala was 42 years old, this led to an official investigation that was led by the Italian Football Association.
In April 2014, it was announced that Minala was cleared of any wrongdoing. The 17-year-old was in line to make his Serie A debut with the world watching after the whole situation regarding his age.
However, he failed to live up to the massive expectations placed upon him. Minala made a total of just three appearances for Lazio in the 13/14 campaign.
After that, he was shifted out on loan to Serie B sides Bari and Latina before playing for Salernitana for three years.
During his time with Salernitana, the Cameroonian made 67 appearances. Despite that, the club did not take the option to sign him permanently and Minala returned to Lazio.
In 2020, he made a move from Italy to China as he was loaned to Chinese Super League side Qingdao Huanghai, he failed to kick start his career there as he only made 15 appearances.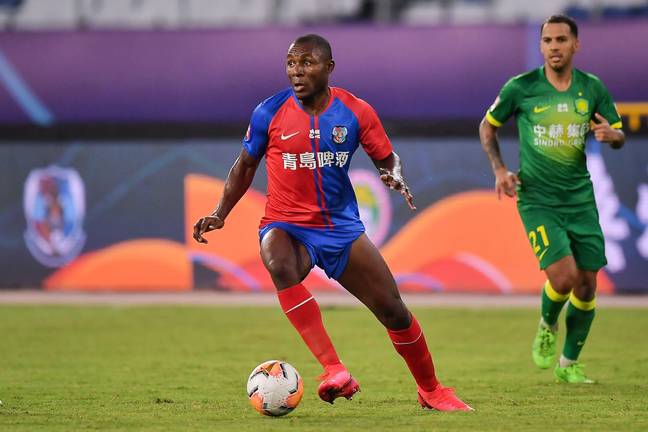 After the 20/21 season, his contract with Lazio expired and he dropped down to Serie C to sign for group B side Lucchese, playing 20 times and scoring three.
Now at the age of 26, he has found himself another new club.
Minala signed for Lucchese's rival in Serie C, Olbia Calcio this summer.
The club said in a statement: "The Company announces that it has definitively acquired the rights to the sports performances of the player Joseph Minala.
"The Cameroonian midfielder, born in Yaoundé on 24 August 1996, has signed an agreement with Olbia that is valid until 30 June 2023."
It has been a difficult career for Minala especially after such a big controversy at a young age.
He has previously said that the age scandal affected his career.
Minala told The Laziali: "I was very young and I couldn't know or predict the resonance this would have.
"I'm convinced that the age story has always held back my career."
Minala also said that then Lazio manager, Simone Inzaghi never gave him enough opportunities.
He added: "He didn't give me the chances I deserved. As the first player he focused on in the youth academy, I expected a chance in the first team.
"I was a bit disappointed, I saw that players of a lower level were given the chance and I was sent out on loan.
"There were also teams that were interested, but then they pulled out because of the scandal about my age."