One of the stadiums for the World Cup is already being demolished. The showpiece in Qatar is still ongoing and will not be concluded until December 18 when the final is played at the Lusail Stadium.
But Stadium 974 has already played its final ever game and will be completely dismantled. It was built specifically for the World Cup and after its first game in the 2021 Arab Cup, went on to stage seven fixtures in the tournament and see 21 goals fly in.
The ground, located in the Ras Abu Aboud region of Doha, has a capacity of 40,000 and is one of the most unique in the world as it is made out of 974 recycled shipping containers to mark Qatar's international dialing code.
Constructed on a 450,000 square-metre waterfront site and boasting a modular design, it is the first temporary stadium in the history of the World Cup.
It was also the only one in this tournament without air conditioning, hence why only evening fixtures were played at the venue.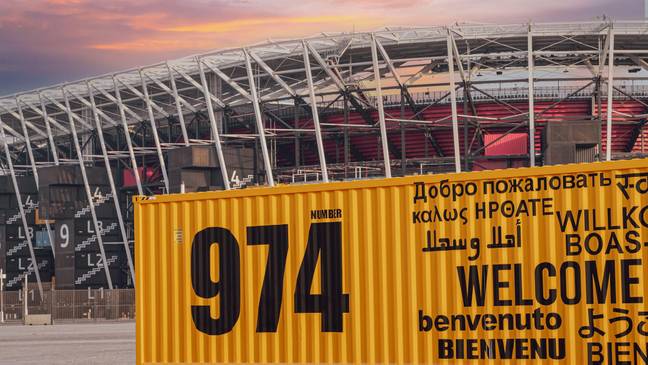 "This unique venue pays tribute to Qatar's long-standing tradition of worldwide trade and seafaring," the stadium section on the Qatar 2022 World Cup reads.
"Not only is 974 the international dialling code for Qatar, but it is also the exact number of shipping containers used in construction.
"Situated in the portside area and in sight of Doha's coastal cityscape, fans at Stadium 974 will feel the cool breeze as it rolls in from the Arabian Gulf.
"This new concept in venue development ensures that while Stadium 974's physical presence may be temporary, its legacy will be everlasting."
Because it is demountable, the stadium can essentially be reused in the future and there's talk that it could make its way to Maldonado, Uruguay if they are successful with their 2030 World Cup bid.
Said to more environmentally friendly, the indication is that if it is only recycled once and shipped less than 7,000km, emissions will be lower than a stadium built for the long-haul.
In the past three World Cups in South Africa, Brazil and Russia, there was a recurring theme where stadiums were unused and abandoned.