Football
Ousmane Dembele's Agent Caught On The Phone To European Giant's Sporting Director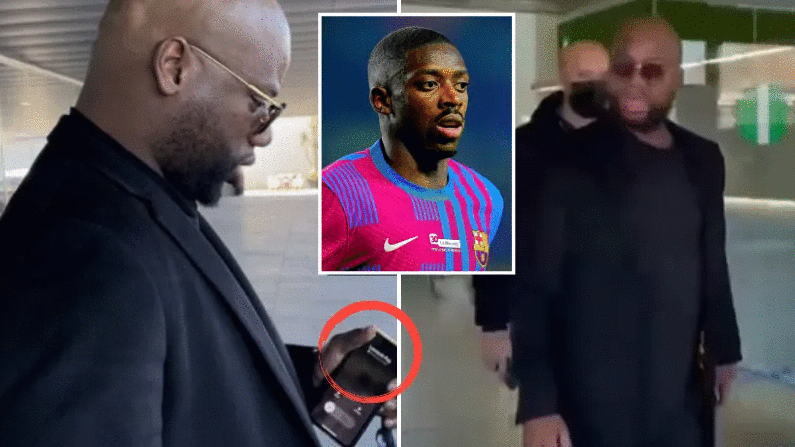 Ousmane Dembele's future took an intriguing twist on Wednesday afternoon, after his agent was spotted taking a very important phone call.
Dembele's contract at Barcelona is due to finish at the end of the season and there had been lots of talk about whether or not he would extend his stay, with some reports claiming the club only wanted him to renew the contract in order to sell him.
Dembele's agent Moussa Sissoko could be sorting a transfer away from the Nou Camp and now he's been spotted at the airport with a phone call from PSG sporting director Leonardo.
The 24-year-old hasn't been the kind of success that the club would have hoped, since arriving from Borussia Dortmund in summer 2017 following Neymar's departure to PSG.
His potential availability has led to interest from Premier League clubs, even before Barca said they wanted to sell him this month, and they could agree a pre contract agreement with him already.
PSG's interest could partially stem from the fact they're expected to lose Kylian Mbappe in the summer, when his contract is also expiring.
The Ligue 1 leaders have also been linked with making Zinedine Zidane their manager next season, with the French connection potentially a pull for Dembele.
Despite Barca's stance on the player leaving, his agent isn't too happy with how the situation has been dealt with. "They're putting the pressure on, but it doesn't work with people like us," Sissoko told RMC recently.
"Maybe it works with agents who are close to Barcelona. That's not the case with me, I'm here to defend my player's interests.
"...If Barcelona wanted to negotiate, they could have come to the table with us to talk.
"Except there are no discussions and there are threats coming from them that he won't play.
"That's not allowed. We will exercise Ousmane Dembele's rights if necessary.
"We don't know what we're going to do, nothing is decided. But the management are losing Ousmane by themselves.
"From the start, we've shown that we wanted to negotiate, with terms, but without closing the door."