Patrick Vieira is a "number one contender" to succeed Pep Guardiola as manager of Manchester City, according to Nigel de Jong.
Guardiola took charge of City in 2016 and has enjoyed a remarkable period of success at the Etihad, winning three Premier League titles - with his side well on course to win a fourth this season.
Vieira, meanwhile, has enjoyed a promising start to his first season in charge of Crystal Palace, having guided the club to 11th place at the midway point of the campaign.
De Jong has been impressed by Vieira's start at Selhurst Park and insists his former City team-mate would be a suitable replacement for Guardiola when the Spaniard eventually leaves the Etihad.
"I don't really like talking about coaches being linked with other jobs when they're already at clubs or the current coach is still there. Especially in the case of Pep Guardiola and Manchester City," De Jong told Ladbrokes.
"If I'm being really honest and looking at things as a fan who loves City dearly. I'd love to see Guardiola in charge for another five to 10 years.
"I want him to have a similar spell to what Sir Alex Ferguson had at Manchester United, to really amplify his DNA into the club.
"The one thing that's always certain in football, though, as a manager, is that you're going to move on; be it by getting sacked or by walking.
"Patrick Vieira is always going to be a name that's linked with the City job because of the relationship he has with the club; it's the same with Arsenal whenever Mikel Arteta moves on.
"There are always going to be rumours flying around, and they're based on the fact that he's a leading figure; he led by example as a player and it looks like he does the same as a coach.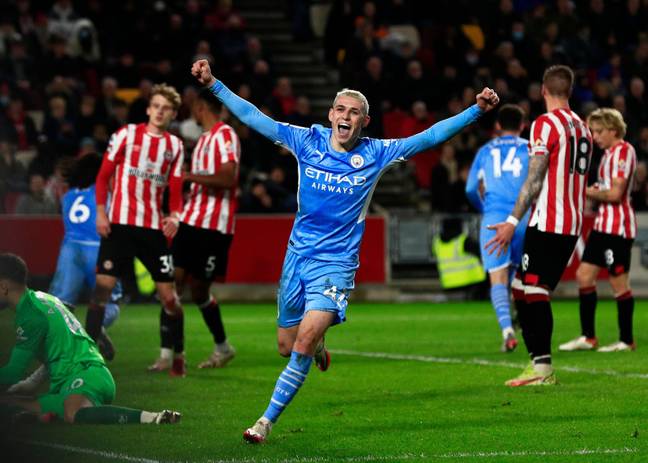 "The transition from player to coach is so different, but Patrick has so far enjoyed great success with Crystal Palace.
"He's a number one contender for the Manchester City job for sure."
City moved eight points clear at the top of the Premier League on Wednesday after beating Brentford 1-0, with Chelsea held to a 1-1 draw by Brighton.
Guardiola's side have the opportunity to move further ahead on New Year's Day when they face Arsenal at the Emirates, with nearest rivals Chelsea due to host third-place Liverpool at Stamford Bridge on Sunday.