Manchester United's owners, the Glazer family, have announced they are considering selling the Premier League club.
The Glazers are now considering selling up after facing years of protest from fans over their ownership and a perceived lack of investment in the club.
Some estimates have United valued at as much as £5bn, which would be the highest price ever paid for a sports team should a takeover be completed.
Liverpool sale could complicate United takeover
However, any deal for United is set to be complicated by the potential takeover of bitter rivals Liverpool.
The Merseyside club's owners, Fenway Sports Group (FSG), are also exploring the possibility of a sale, with several parties linked with both Liverpool and United.
Liverpool have been valued at around £3.6bn by Forbes and could be a "more attractive proposition" than United, according one report.
"They are ahead of United on and off the pitch, with a new training ground and significant development to Anfield having taken place," claimed The Athletic.
"The new £80m Anfield Road Stand, due to open next summer, will complete FSG's redevelopment of the stadium and lift the capacity to 61,000. FSG spent £50m on the training complex in Kirkby.
"These are facts you cannot get away from, and it makes them attractive to potential investors."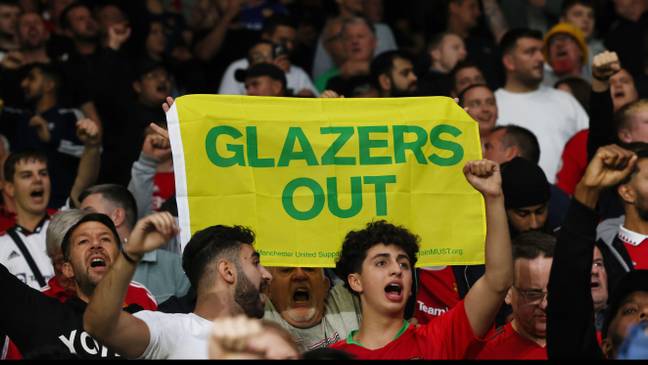 The facilities at United, on the other hand, are in need of improvement – most notably the club's stadium Old Trafford, which hasn't undergone major redevelopment since 2006.
United had been working on plans to redevelop the stadium but they could be put on hold if a potential sale was to happen.
The huge costs of redeveloping the stadium are "something would-be buyers will take into consideration when assessing United's value and how much they will need to spend", The Athletic added.
Who could buy Manchester United?
British billionaire Sir Jim Ratcliffe has previously said he would be interested in buying United but stated in October that the Glazer family had told him they did not want to sell.
Elon Musk, the world's richest person and new owner of Twitter, joked in August that he wanted to buy United.
Meanwhile, reports from earlier this year claimed the Glazer family were in talks with US private equity fund Apollo Global Management over a potential takeover.