Football
Man Utd and Tampa Bay Buccaneers owners donate $1 million to hurricane victims
The Glazers often get a bad wrap – mainly from Red Devils fans.
But this time, the billionaire business moguls have done a pretty good deed.
The Glazer family, who own Premier League giants Manchester United and two-time Super Bowl champions the Tampa Bay Buccaneers, have donated a sum of money to victims of the recent hurricane which ripped through the region.
Hurricane Ian has wreaked havoc in the state of Florida, with multiple deaths recorded as well as lost homes and livelihoods.
Many people are still missing too with rescue missions underway.
Footage of devastation has surfaced on social media and some of the images make for very upsetting viewing.
Now the Glazer family have confirmed they are donating $1million to various local organisations to help relief efforts.
"The destruction suffered in Southwest Florida and the damage inflicted throughout our state will be felt for some time," Tampa Bay Buccaneers co-owner Darcie Glazer Kassewitz said.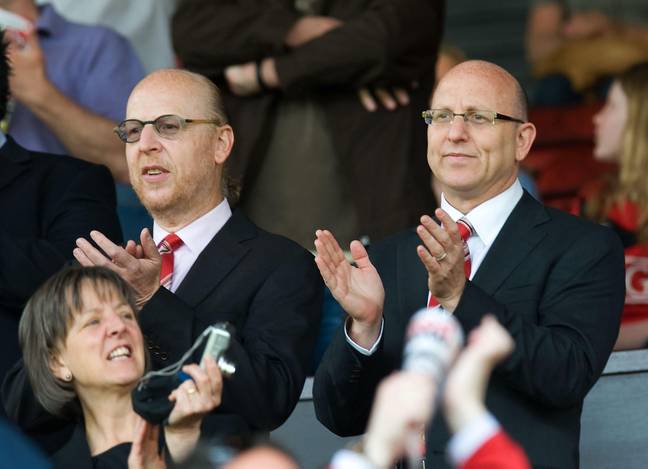 "It will take entire communities resiliently working together for an extended period, and our family is committed to aiding in the recovery."
Kassewitz added: "Our thoughts and prayers are with the countless people affected, the heroic first responders and all of those helping to keep others safe."
It's understood NFL legend Tom Brady has also donated.
"Happy were able to head home for Sunday night, but so many people in Florida won't be able to do the same," the seven-time Super Bowl champ said.
"Our neighbours support us endlessly, it's time to return the favour."
According to Forbes, the Glazer family is worth more than $4.7billion.
They were at the helm when Brady delivered the franchise its second Super Bowl in 2021.
Currently sitting top of the NFC South division, things are looking good for the Buccs – although the same can't be said for the Glazers' other sports team they own.
Manchester United haven't won the Premier League since Sir Alex Ferguson left Old Trafford in 2012, having been through a revolving door of managers and overly-priced players.
The club's recent turbulence has seen the Glazers come under fire from the United faithful with many voicing their anger at the owners.
"You can't blame the individual player or the manager, you've got to look at above, you have to look to the very top now and this week, honestly, they are going to get peppered, those players, the coach, the sporting department, the new CEO, they're all going to get peppered," Gary Neville said during a heated debate with fellow Sky Sports pundit Jamie Redknapp last month.
"But there's a family over there in America who are just literally letting their employees take all the hits for them, and that is unforgivable.
"They've got to get on a plane, Joel Glazer has got to get on a plane tomorrow, he's got to get over to Manchester and he's got to start to divert the issues away from the club and tell everybody what the hell his plan is with the football club. What is he doing?"
He added: "They've had failure for 10 years at Manchester United, the club is rotting."