Y'know when people refer to things getting better with age as being like a fine wine? Bollocks, that, isn't it? Wine just tastes like wine, whether you picked it off the shelf at ALDI on a Friday night or took out a payday loan to pay for one with a load of dust on the bottle. Really, really good goals, though, do get better every time you see them, no matter how old they are.
Case in point, Dennis Bergkamp's effort against Newcastle United at St. James' Park on 2nd March, 2002.
17 years ago the Dutchman decided it'd be a laugh to absolutely torment Nikos Dabizas, with the Greek defender still running around in a circle, like a dog chasing its own tail or Homer on that episode of The Simpsons where he keeps spinning around on the floor.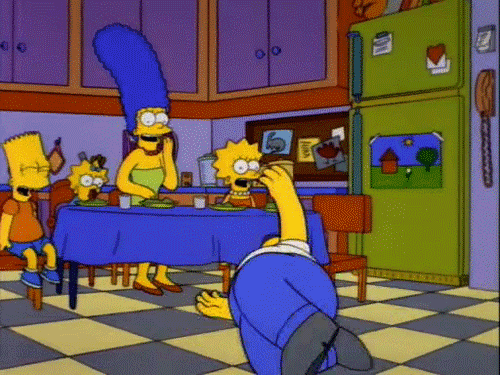 Image result for homer spinning
Some, mainly Newcastle fans and Spurs supporters who steadfastly refuse to ever give an Arsenal player credit for anything, will claim that Bergkamp actually miscontrolled Robert Pires' pass into feet and simply lucked out on judging the bounce of the ball before slotting it calmly underneath Shay Given.
There might be no better way to celebrate the legendary Dutchman's 50th birthday than taking a look back at the goal, sod it treat yourself and watch it several times:
Look at Dabizas, there, having thoughts genuinely cross his mind that Bergkamp might have teleported into the space behind him, his face giving off a look of a lad who's just been presented with a page of algebra to figure out after 10 pints.
Bergkamp's goal would inspire the Gunners to a 2-0 victory in the North East, that day, en route to the club completing their second domestic double in five seasons.
The effort has regularly been included in the conversation when people debate what the greatest goal scored in Premier League history is and, while it certainly deserves a honourable mention, it wasn't thundered off the crossbar like the crashing of a thousand waves (h/t Dennis Reynolds) like Tony Yeboah's effort against Liverpool in 1995 or Paul Scholes' thwack against Aston Villa in 2006, so it's definitely not the GOAT that some fans claim it to be. Soz, Dennis. But well done on scoring it, anyway.
Of course you might be one of the people who thinks that the man who hates flying didn't mean to send the Newcastle defender on holiday then you might instead want to appreciate his worldie at the 1998 World Cup against Argentina instead:
No matter what you think of the Newcastle goal there's no doubt the former Arsenal forward is one of the best strikers the Premier League has ever seen.
Happy Birthday Dennis Bergkamp, an utter magician!