What constitutes perfect in football? Well apparently if you get within 24 points of Manchester City then you're 'near perfect...'
The same manager's Manchester City team have reached 100 points in the Premier League in the past and at times both them and Liverpool have flirted with perfection in games, as they continue to blow the opposition away.
Anyone who watched Arsenal throw away a top four position, not one but twice, last season would find it difficult to describe Mikel Arteta's team as perfect.
But that hasn't stopped one fan from claiming that the Gunners are close to 'footballing perfection,' comparing their passing charts of Arteta's side and City, in a thread on Twitter.
We are very close in my opinion to achieving footballing perfection.

Manchester City have nailed it, we are getting there and once we upgrade on personnel those circles become complete.

We need a wide forward, a central midfielder and in my opinion both full backs. pic.twitter.com/lXaTiOH4CJ

— Woz (@ArsenalWoz) June 29, 2022
What's also interesting is for Manchester City the player receiving the ball who adds the most value is the right winger.

We need to get away from a CF dropping too deep and replicate this scenario in which Saka is that guy or another top quality signing.

The blueprint is set

— Woz (@ArsenalWoz) June 29, 2022
Ultimately we are still a long way away from challenging for the title but that is due to the ability levels of the players.

It's exciting to see that structure being developed and a consistent approach.

If we get the structure, identify targets and improve it won't be long.

— Woz (@ArsenalWoz) June 29, 2022
It's good to see that Woz does admit that the team are still quite some way from challenging City and Liverpool for the title but clearly perfection isn't quite as far away.
That's despite the team finishing fifth and being well off the two leading pair in the league, as everyone is, and there not exactly being an objective definition of what footballing perfection is.
Football fans will certainly get the chance to see how close the north London team are to perfection when their 'All or Nothing' documentary season comes out.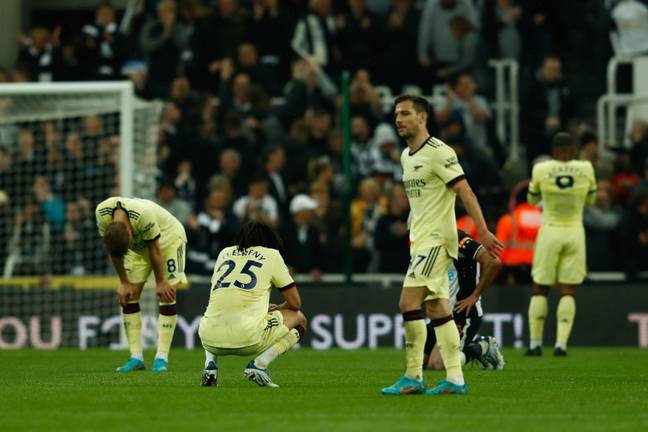 If the team are to reach perfection then, as the Twitter thread suggests, Arteta will need to improve his squad, and he's attempting to do that this summer.
The Brazil forward in available, after City's move for Erling Haaland pushed him further down the pecking order, and an agreement between the two teams has reportedly already been agreed.
It will certainly be a good signing for the team but it still puts them some way short of perfection...