There are calls for NFL legend Terry Bradshaw to be sacked from his broadcasting role after he made a highly-inappropriate joke about suicide.
The NFL Hall of Famer won four Super Bowls during his time with the Pittsburgh Steelers, widely regarded as one of the league's greatest ever quarterbacks.
Since retiring, he has worked in television as an analyst, but it seems his latest comments haven't gone down well with viewers who are now calling for his head.
Appearing on Fox's NFL Sunday, Bradshaw was claiming he'd like to see Arizona Cardinals running back James Conner run the ball more often.
But in doing so, he said something which left listeners outraged and shocked.
"Their mentality is throw, throw, throw, throw. I think if this kid ran five or six runs in a row, I think he'd commit suicide or something," Bradshaw said.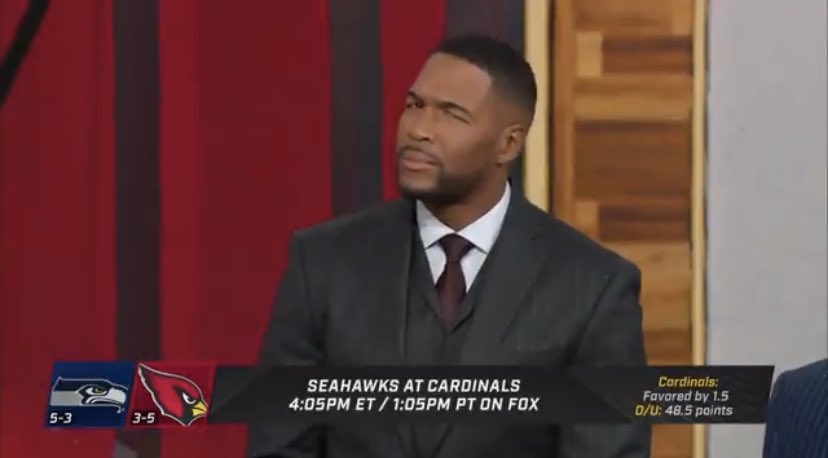 Credit: Fox
He added: "They just don't seem to care anything about the running game."
Clearly realising just what Bradshaw had said, co-host Howie Long quickly intervened, saying: "Whoa, whoa, whoa, that's a little dark for this audience."
Meanwhile, Curt Menefee added: "That's a little dark for all of us."
The cameras also panned to Michael Strahan, who looked down the barrel and lifted his eyebrows in confusion.
Dear Terry Bradshaw,

SUICIDE IS NOT A JOKE.

— Lindsey Young (@LindseyMNSports) November 7, 2022
Footage of Bradshaw's remarks left viewers understandably upset and they flocked to social media to have their say on the matter.
Lindsey Young, who is an editor for the Vikings, lead the chorus of fuming fans, tweeting: "Dear Terry Bradshaw, SUICIDE IS NOT A JOKE."
Meanwhile, according to the New York Post, one Twitter user suggested that Bradshaw "should be fired."