Uber To Offer Free Rides To Footballers Playing In UK Powerleague Women's Leagues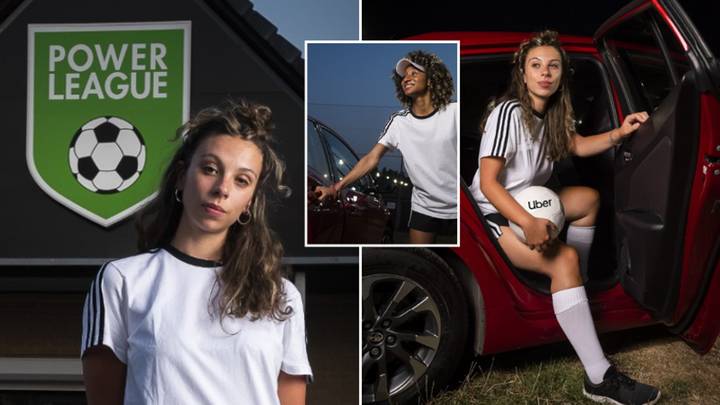 Uber will cover the cost of cab rides for women participating in matches as part of a partnership with five-a-side operator Powerleague.
Following a trial in July, the world's largest ride-sharing company will be providing teams with credit to allow their players to travel safely, both to and from their games, from October 30, 2022 onwards.
Participation rates for women's football drop over the winter, according to data from Powerleague, who cited the difficulties when it comes to safe travel as one of the reasons for this drop.
The company has pledged to give £10,000 worth of rides, to be split amongst female and non-binary teams taking part in Powerleague fixtures, with the credit being eligible to be used across the UK.
With the European Championships kicking off in July, Powerleague are expecting a rise in interest in the game over the summer, predicting additional players signing up for their leagues.
Uber say they are committed to helping increase participation in grassroots women's football. They want to help the next generation of women footballers achieve their dreams and represent the Lionesses at the next European Championship.
Uber will also be launching a night time safety campaign in 2022, highlighting key features in the app and initiatives from the business aimed at keeping both its riders and drivers safe.
In recent years, Uber has been making a number of changes to the service in order to keep riders and drivers safe and feel reassured.
These include Share My Trip, allowing your friends and family to track your Uber trip to ensure you get to your destination safely and RideCheck, enabling us to reach out to you if your ride has stopped for an unusually long time or if it looks like you may have been involved in an accident to make sure you are safe.
Bex Xiao, who is the Head of Community Operations at Uber UK, has said: "Having the Women's Euros in the UK this summer is going to be brilliant for the women's game, with more attention than ever being paid to the game.
"We're really happy to be able to offer our help at a more grassroots level, where we will see future superstars emerging.
"As a business, we are keen to support players at a grassroots level, ensuring that they are able to travel to and from games safely.
"We are always looking at ways to improve our safety features, we're proud to have added the Share My Trip and RideCheck features to help riders stay safe and we will be continuing to invest in safety features moving forwards."
Charlotte Ullathorne, the CMO at Powerleague, has also commented on the partnership.
"We're really grateful to Uber for partnering with us to help ensure that women can easily and crucially safely attend matches and training over the darker winter months," she said.
"Our clubs are safe environments but we want the full customer journey to represent this too"