Two Man United stars 'battling' for No.7 shirt once Cristiano Ronaldo leaves
The Portuguese superstar returned to Old Trafford last year and took his old number from his first spell at the club.
But the 37-year-old is expected to leave Man United at the end of the season.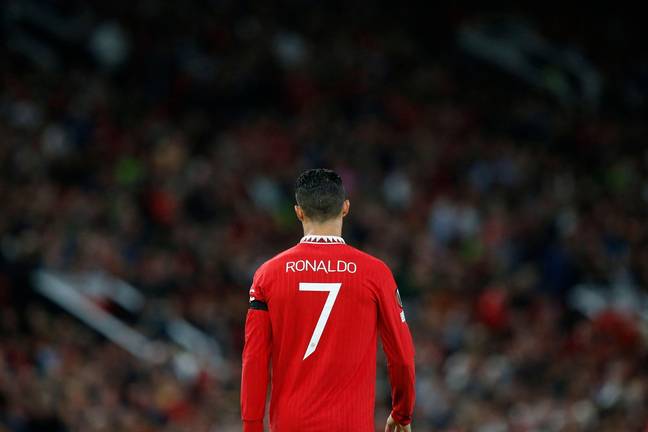 His exit will free up the legendary No.7 shirt, with Manchester Evening News suggesting that two players are in the running to take the number ahead of the 2023/24 season.
Jadon Sancho and Antony have been touted as potential players who could take the No.7 shirt.
The English winger is currently Man United's No.25 while the Brazilian forward sports the No.21 shirt.
The report claims the club will want their next No.7 to be in a similar mould to Ronaldo, highlighting the commercial aspect.
"United will want their next occupant of the No.7 shirt to be in a similar mould," the report reads.
"Someone who is not only super talented and will sell lots of merchandise to keep the commercial department happy, but someone who also has the authority and confidence to ensure they are a success as it."
Sancho, 22, wore the No.7 shirt during his prolific stint at Borussia Dortmund.
He endured a difficult start to his Man United career, but has hit the ground running under Erik ten Hag - already scoring three goals this season.
As for Antony, he could also be the club's next No.7 and fits the profile.
He scored against Arsenal on his Man United debut and is a star player who's renowned for skills, making him a commercially viable candidate.
Who will be Man United's next No.7 once Ronaldo leaves? Let us know who you think.