Argentina government 'considering plans to celebrate Lionel Messi's World Cup heroics with the ultimate tribute'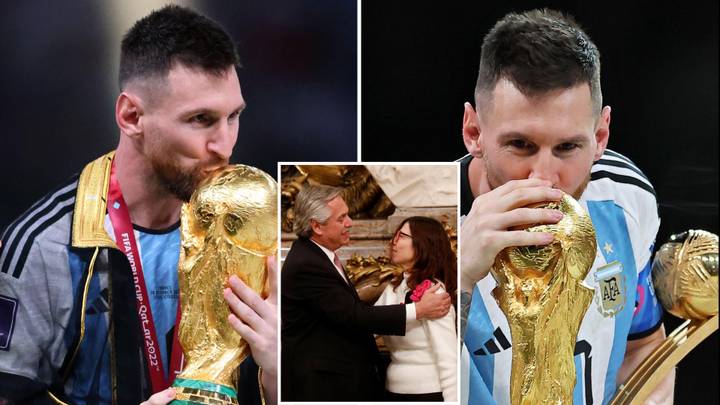 Barcelona legend Lionel Messi could reportedly receive the ultimate tribute from his native homeland after leading Argentina to the World Cup trophy.
Messi has refused to rule out international retirement after La Albiceleste captured their first World Cup title since Diego Maradona's heroics in 1986.
Argentina boss Lionel Scaloni has also reiterated there will be a place in his squad for the Paris Saint-Germain star ahead of their title defence at the 2026 World Cup.
According to La Nacion (via UOL Economia), Argentina has seen inflation in the country hit close to an eye-watering 100 per cent in 2022 alone.
The Argentina government is considering the introduction of two 'higher denomination notes' in the form of 5,000 and 10,000 pesos.
La Nacion reports that a definitive position from the Argentina government has not been made on new notes to be circulated in the country.
Silvina Batakis, who was Argentina's former minister of economy, claimed that World Cup winner Messi could be a leading contender to feature on a new note.
"Today, I heard the [Argentina] president [Alberto Fernandez] say in an interview that other banknote commonalities are being analysed," she told Radio con Vos.
"One cannot hide the issue of inflation behind a bill, so I understand that it is something that is being discussed within the executive branch together with the central bank.
"Banco Nacion [Bank of the Argentine Nation] makes an effort, but for that logistics, it is good to have those bills…
"There I would play with something that has to do with the hearts of Argentines, which is a symbolic bill, that has to do with the World Cup, for example.
"I would totally make a [Lionel] Messi ticket."