Boxing legend Mike Tyson has revealed that he was high during that infamous interaction with an overzealous fan whilst on a plane.
Footage emerged earlier this year of Iron Mike lashing out at a fan on board a flight.
The video showed one man sitting behind the 55-year-old as they waited for the flight to take off with the man attempting to get Tyson's attention on several occasions.
Eventually, the former boxer, once known as the 'most dangerous man on the planet,' seemed to have had enough and started punching the fan.
Appearing on Piers Morgan Uncensored the former heavyweight champion revealed that he had turned up to the flight slightly high.
The Hall of Famer had been in the midst of smoking cannabis with 60,000 people before turning up to his Miami flight from San Francisco.
And well, he claims he couldn't take any more.
He told Piers: "First of all, I came from this place called Hippie Hill, 60,000 people were there smoking cannabis.
"So by the time I'm on the plane, I'm hungry, high and tired, OK? And this guy keeps antagonising me.
"And then I came to my senses and kicked his f***king ass.
"I'm only joking. I wish I did kick his a**. My bodyguard jumped on top of him."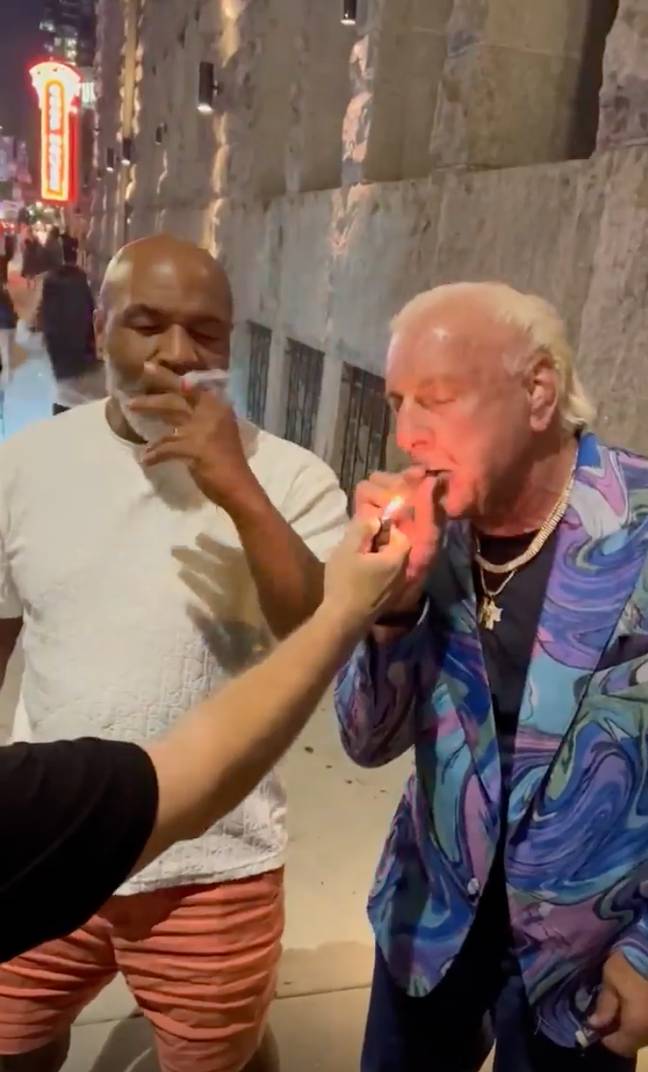 Tyson admitted that he now tries to stay out of trouble because his wife Spicer is worried he'll get 'cancelled'.
Although, there's been a few occasions when he's been antagonised to making a reaction.
When asked about particular incidents: "[There are] quite a few but I've only had to put my hands on one.
"Listen, I can't play like that anymore or my wife gets mad. She doesn't like my sense of humour. She thinks I'm going to get cancelled or some s**t."
Iron Mike added that he believes being around Spicer keeps him from getting in any serious trouble.
He continued: "I think she thinks she keeps me out of trouble. I'm always with her, so that's why I'm not in trouble."
However, he doesn't believe he'd dish out any more punishment if his wife weren't around.
He added: "No, I don't believe in that. My wife always says to be nice when I go outside, so I would take that advice and be nice."