He's a fan favourite of WWE but Cesaro has now left the company.
Cesaro had been with WWE on a one-year extension from his previous deal but is now free to work immediately for any other promotion with the usual 90-day non-compete clause not applied given his deal expired and he wasn't released from the company.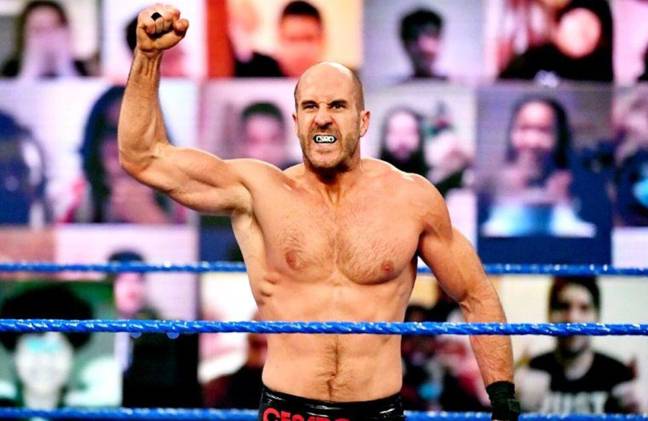 The real-life Claudio Castagnoli debuted in the company in 2012 after more than a decade on the independent scene and quickly became a fan favourite given his undeniable talent within the squared circle.
He won both the United States and Intercontinental Championships on multiple occasions during his almost ten year run with the company while also holding multiple Tag Team Championships with several different partners.
His two most memorable moments with the company would be winning the first-ever 'Andre the Giant Battle Royal' at Wrestlemania 30, where he lifted The Big Show over the top rope while he also claimed his first Wrestlemania singles win at Wrestlemania 37 last year when he defeated former world champion Seth Rollins.
The Swiss superstar's last official match with the company took place on February 11.
While fans will no longer be able to see Cesaro inside the WWE squared circle, they'll also have to wait a while to see former WWE Champion Bobby Lashley.
Lashley, who lost the title last weekend to Brock Lesnar, is reportedly dealing with a shoulder injury that could see him miss up to four months of action, including Wrestlemania 38.
Kazeem Famuyide first reported on The Ringer Wrestling Show that Lashley suffered a shoulder injury during his match with Brock Lesnar at the Royal Rumble.
'The All Mighty' took several suplexes in which he appeared to turn and land on his shoulder against Lesnar.
While the WWE is yet to officially confirm if Lashley does indeed require surgery, the 45-year-old isn't currently scheduled for a match at Wrestlemania 38 in a sign the company is preparing for a worst-case scenario outcome.