Rapper Jack Harlow Bizarrely Falls In Love With Vintage AFL Fashion
Jack Harlow has a new found love for our beloved Aussie Rules.
The US rap sensation isn't too fussed about the fast-paced and electrifying game itself – he's more interested in the fashion, of course.
No no, not the tight shorts or sleeveless jerseys the players wear.
Actually, Harlow likes the look of the vintage outfits donned by none other than the umpires.
Nowadays, AFL umpires often wear bright yellow shirts accompanied with a set of short shorts and some high socks.
If truth be told, it's not the best look.
But back in the day, during the 80s in particular, it was a golden age of umpire clothing with many of them looking like they'd just strolled off a catwalk at a Paris or Milan fashion show.
And Harlow, currently on tour Down Under, has caught wind of just how fly the AFL officials looked back in the day.
On his Instagram story last night, probably from some swanky Australian hotel, the American musician posted: "Can't sleep, watching AFL highlights.
"The umpire's fit is f**king insane."
The video featured some old school AFL clips with and umpire looking very, very suave.
In the clip that Harlow has somehow discovered, the goal umpire can be seen wearing a crispy white jacket and hat combo along with a black tie.
To be fair, the fella does look good – and Harlow is clearly a fan.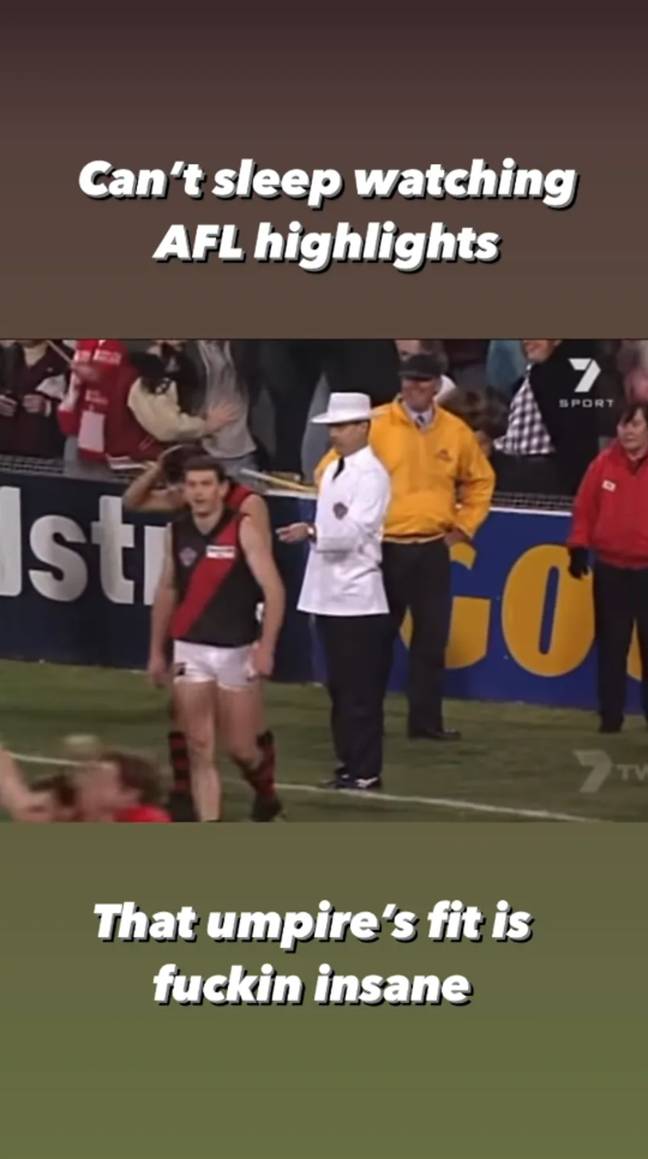 Harlow's rise to superstardom has been rapid to say the least.
In what seems like just a few years, he has gone from relative obscurity to selling out shows across the world.
But even the admits it could all end quicker than it began.
"The world's going to turn on me soon," Harlow told Apple Music.
"But there's going to come a time when they turn on me. I don't know what it's going to be, I don't know why.
"I'm not trying to manifest it either. But I'm just saying inevitably that's what happens. I see sparks of it just like any big artist sees. But all the people that are championing me are going to turn on me. And now I have a good feeling that they're going to turn back around. I'm starting to realise that humility is just more important than ever right now. Just keeping a hold of that because it's a long way down if you get with the hype."