The Six Nations games at the Principality Stadium from this year will seem different, after the Welsh Rugby Union decided the song Delilah will no longer be sung.
There's very few sporting occasions which really capture an atmosphere in quite the same way a big Six Nations game under the roof at Cardiff does.
This year fans in the Welsh capital will see their side, with Warren Gatland back in charge, face world number one Ireland and their old rivals England.
Despite bringing Gatland back, following the departure of Wayne Pivac after a pour autumn series, which saw them lose to Georgia, there isn't too much optimism around the team.
Off the pitch, the WRU has been dealing with allegations of misogyny, sexism and racism within the organisation, following a BBC investigation.
Chief executive Steve Phillips was forced to resign following the report and the latest action will see the choirs inside the stadium being banned from singing Tom Jones' classic song Delilah.
"Delilah will not feature on the playlist for choirs for rugby internationals at Principality Stadium," a spokesperson for the Principality Stadium said.
"Guest choirs have also more recently been requested not to feature the song during their pre-match performances and throughout games."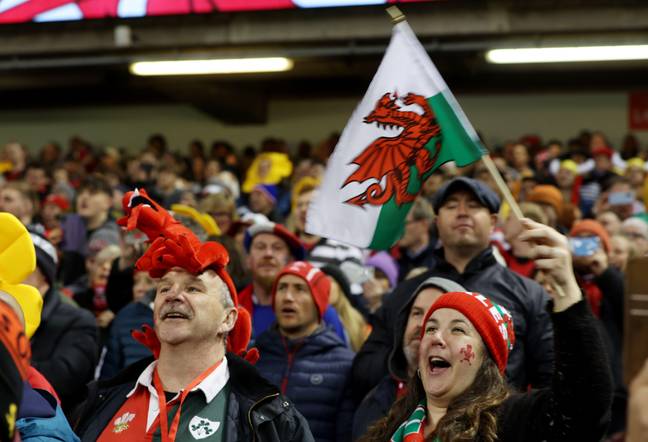 The lyrics of the song, which is 37-years-old this year, are the issue with it being sung at the stadium, with the theme of the song centering on 'Delilah.'
The male character from the song is begging for forgiveness from his dead wife after stabbing her to death because he couldn't control his anger after catching her cheating.
"The WRU condemns domestic violence of any kind," the spokesperson added.
"We have previously sought advice from subject matter experts on the issue of censoring the song and we are respectfully aware that it is problematic and upsetting to some supporters because of its subject matter."
Delilah has not been included in the stadium's playlist for pre match and half time entertainment since 2015, but live choirs have still sung it, with the crowd no doubt joining in.
In the past England's rugby board, the RFU, have considered banning the singing of 'Swing Low Sweet Chariot,' due to the lyrics connection to slavery.
The Six Nations kicks off on Saturday with Wales hosting Ireland, whilst England face Scotland later in the day and France travel to Italy on Sunday.