How Lionel Messi, Cristiano Ronaldo, LeBron James and others could look in GTA 6 if cameo rumours are true
Lionel Messi, Cristiano Ronaldo and LeBron James are some of the famous sports stars who have been reimagined in the new GTA 6.
The gaming developing giants have said that a trailer will be released in December.
Early rumours suggest that the game will be feature a man and woman as the two main protagonists in a Bonnie and Clyde-style situation, and it's expected that the action will be set in Miami as as a follow on from the 2002 classic 'Vice City' game.
But there will be plenty of space for cameos and using AI tool Midjourney, SPORTbible has been able to look at how a slew of the biggest athletes would look in GTA 6.
As expected, some of them look absolutely incredible.
Lionel Messi:
Messi would be something of a lone wolf in GTA but that's what makes him so dangerous. A silent assasin.
Cristiano Ronaldo:
Ronaldo, however, looks the absolute business. With the sunglasses on and the serious drip, you just know CR7 is one of the big dogs.
LeBron James:
'King' James spent four years playing for Miami Heat between 2010 and 2014 and much like on the court, he isn't here to play any games.
Conor McGregor:
If anyone has the personality and the look for GTA then it's the Notorious himself. McGregor looks a million bucks. Just look at that last picture.
Tyson Fury:
Similarly, you have to say that the Gypsy King in GTA would be absolute gold. He's big, he's bad and you really don't wanna mess with him or his dad John.
David Beckham:
He might look suave as can be but Becks is definitely all style, no substance in the gritty GTA world and isn't a major player.
Kylian Mbappe:
The Paris Saint-Germain and France sensation is far too babyfaced for a life of crime and he wouldn't last too long on a heist.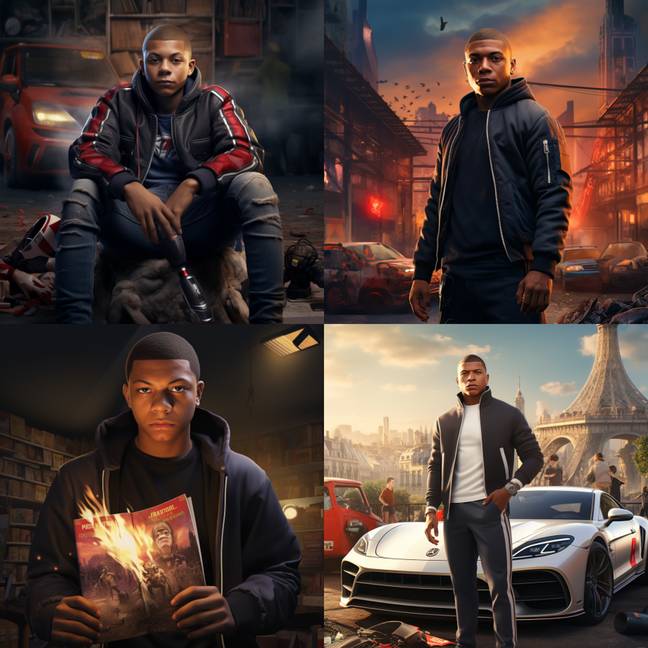 Erling Haaland:
Haaland is a specimen of a man but he just comes across as an angsty Scandinavian teenager who would get eaten alive in these snaps. At least his bike is nice, though.
Mike Tyson:
Now we're talking. Look at the size of 'Iron' Mike. He looks utterly terrifying in every single picture and he has all the makings of a ruthless big boss.