​A complete mismatch of an MMA fight in the UK has left fans stunned and shocked, with footage of the clash going viral.
​The disgraced bout took place at Evolution of Combat 9​ in Glasgow, Scotland, in September 2021.
But a video of the fight has only surfaced online, leaving fans baffled at the matchmaking.
Prospect Aron Leo wasted no time in picking up a win, securing a victory over a young journeyman who's just 21.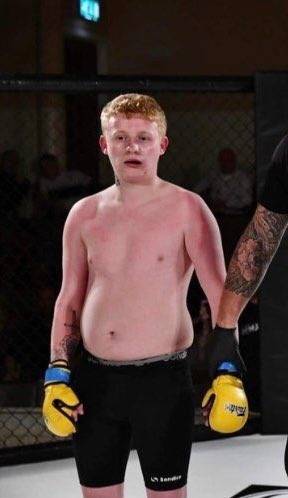 Leo threw a one-two combo that barely connected, but floored his younger opponent who crumbled to the canvas.
He landed a few strikes from top position before the referee halted the contest.
MMA journalist Harry Williams shed light on the fight, tweeting: "Can we please find out who allowed this fight to go ahead? I know there's journeymen, but there's a line, surely."
A clip of the finishing sequence then emerged, with people online slamming the promotion.
Conor McGregor's teammate Artem Lobov also weighed in on the bout.
One tweeted: "Wtf? Surely this is fake​."
A second wrote: "I've heard of padded records but this is on another level​."
A third questioned: "How were they possibly in the same weight class?"