MMA sensation Hasbulla issues rare public statement over controversial viral video of him hitting his pet cat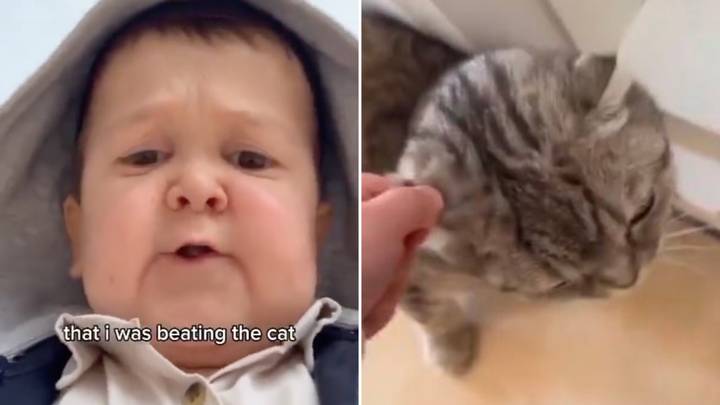 MMA sensation Hasbulla Magomedov has broken his silence and accused people of "attacking me for nothing" after a shocking video emerged of him appearing to strike his pet cat.
Hasbulla, believed to be around 20 years old, shot to prominence on platforms like TikTok and Instagram and has built a large following on social media.
The Dagestan native could also be seen appearing to strike the creature, believed to be his pet cat Barsik, before it scrambled away to its bed.
Hasbulla was ruthlessly slammed after the video caused outrage, with fans calling it "painful to watch" while 'Mini Khabib' was branded as "f**king annoying and stupid."
The TikTok and Instagram star has now taken to social media and claimed the cat was "misbehaving" and he only "pulled the ear gently."
Speaking in the Twitter clip (watch it in the video player above), Hasbulla said: "Those brothers who think that I was beating the cat, pulled the ear, this and that, I pulled the ear gently.
"And I know that people are waiting for the moment [that] if I write something wrong to just attack me like this. Like, 'You do this, you do that.'
"She [the cat called 'Barsik'] was misbehaving and I just pulled the ear and that's it. I love my cat more than you.
"If I didn't love the cat, I wouldn't have it at home. My… the most lovely animal is a cat and when she disobeyed I scolded her a little and you are attacking me for nothing."