'I know your name': Dana White sends touching message to MMA star who was killed in car accident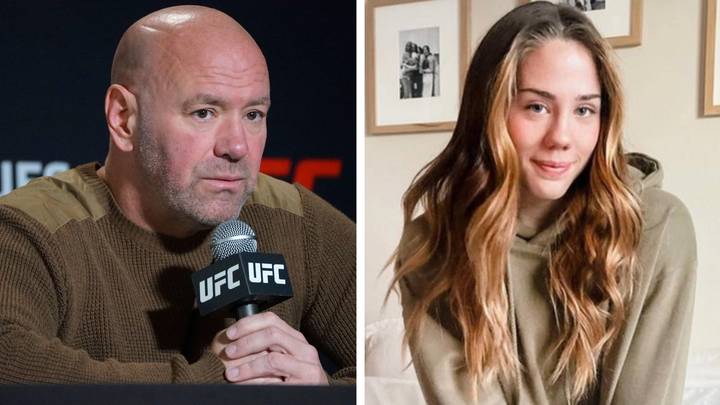 UFC president Dana White has sent out a touching tribute to MMA fighter Shalie Lipp who was tragically killed in a car accident.
The 21-year-old was an aspiring combat sports artist and had accumulated a 3-2 amateur record through ehr career.
She had recently returned from a training trip in Thailand where she was preparing for a fight against Natalie Gage on May 20.
However, earlier this month, news of her tragic passing spread after she and her coach Joseph Trottier got into a car accident in Minnesota.
The others luckily walked away with only minor injuries from the multi-car collision, however, Lipp sadly passed away as a result of her injuries.
The MMA community had shared tributes to the young fighter, and now one has come in from the UFC boss.
He took to Instagram to post a picture of Lipp, with the caption: "Shalie Lipp, I KNOW YOUR NAME…RIP."
White then went on to explain that the fighter's journal had been discovered by her mother and that at the end of every page would be the phrase: "Dana White will know my name."
While it, unfortunately, came under tragic circumstances, the 53-year-old let her know that he had learnt of her story.
He added in the comments: "She is a 21 year old amateur MMA fighter who just passed away in a car accident.
"She was supposed to fight May 20th and just got home from training in Thailand.
"Her mother found her journal and I guess at the end of every entry she would write "Dana White will know my name."
"Lauren Murphy called and told Mick Maynard the story and it broke my heart. My condolences to her family and friends."
The young star had been promoting her upcoming bout on Instagram, just a week before her untimely passing.
She wrote: "I would love it if you guys came out and supported me so close to my hometown! Bring some friends, have a couple drinks, and enjoy some violence! See you there."
Her trainer, Eric Sweeney, paid tribute to the 'wonderful human'.
"My heart is absolutely broken. You were such a wonderful human, full of promise and drive," he said.
"One of the few people I've ever met that was truly reaching for greatness. And I will never forget you.
"It is beyond my mind's capacity today to think that I won't see you this week ...or ever again. We were just cracking the code.
"Being your friend will change me forever. It already has. Thank you for all of the moments.
"All of our discussions, both personal and professional.
"The laughs, the tears, and every emotion in between. I will remember all of them. I am grateful for all of them."
Featured Image Credit: Associated Press / Alamy. @danawhite/Instagram.
Topics: UFC, Dana White, MMA