Fan asks AI to predict Conor McGregor vs Michael Chandler, it's pure chaos
A fan has asked artificial intelligence (AI) to predict how Conor McGregor vs Michael Chandler would pan out.
The results have come through and they're absolutely hilarious.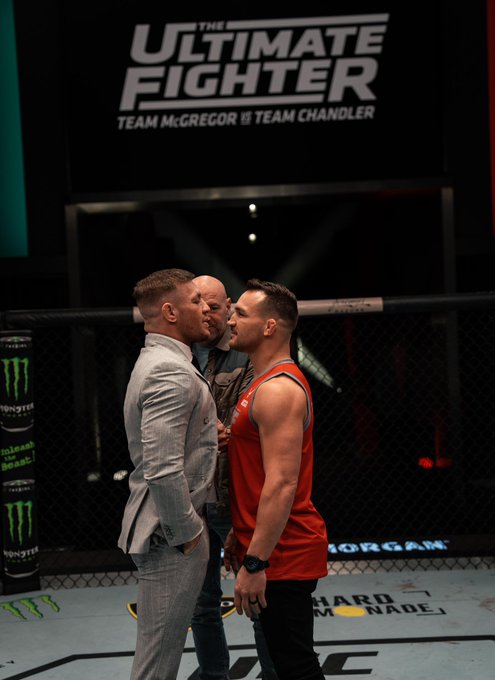 Credit: Instagram / Michael Chandler
Mixed martial arts fans have been salivating at the thought of McGregor's long-awaited return to the octagon following his lengthy injury lay-off.
But the UFC made his second-coming even more mouth-watering when they announced his opponent.
Michael Chandler, a man who has never been involved in a dull fight, would be the man taking on McGregor in his comeback.
Not just that, though, they'd also be squaring off as rival coaches in The Ultimate Fighter television show, adding more fuel to their already fiery relationship.
An exact date for their scrap hasn't been set just yet, but fans and analysts alike have already began wondering how it'll go down.
Well, one fan on social media has taken a slightly different approach to his analysis.
"I asked an AI to predict how Conor McGregor vs Michael Chandler will end," James Mansfield tweeted.
"Should be a fight of the year candidate."
And judging by the images of the results, he's probably spot on with his prediction.
The free AI Art Generator app he used has come up with characters for both McGregor and Chandler.
For McGregor, all his tattoos have hilariously been re-purposed into very random and distorted images.
He does, however, boast a thick beard, skin fade and green trunks – making him easily identifiable.
Chandler, on the other hand, just looks like a generic video game character with no distinguishing features – if truth be told, he kind of looks like Dustin Poirier.
And in the images from their AI-generated bout, it looks like sheer chaos unfolded inside the octagon.
In one screenshot, the Irishman appears to have grown an extra set of legs, giving him more balance as he unleashes some vicious ground-and-pound on Chandler.
In another still visual, Chandler's body is completely mangled as McGregor stands on his face – all while wearing some dodgy three-quarter length, knee-knocker shorts.
For the final image, McGregor looks defeated as he's sprawled out across the canvas.
But if you glance to his side, Chandler is also lying down in the foetal position with no clear winner from the fight emerging.
To put it simply, it looks like carnage in there with AI clearly having a field day.
When the fan posted the pictures to Twitter, others seemed very confused.
One person commented: "I'm kinda confused with these pics? Why are there 3 different fighters in the cage and who did it predict to win?"
While another added: "Yeah he's really gotta watch it for that fist that comes out Chandler's stomach. Impossible to guard against."
As a third pointed out: "They saying Chandler is gonna pull out and Conor starches Dustin instead?"
And a fourth joked: "Double-torso Conor > TRT Vitor."