Wout Weghorst's nickname at Manchester United was inspired by Lionel Messi
It might be impossible to compare Wout Weghorst to Lionel Messi in any way, but that doesn't mean the PSG star can't inspire the nickname for the Manchester United striker.
Weghorst was certainly a surprise signing for United in the January transfer window, with the rumours they were after him met with utter surprise until he quickly confirmed them.
The Dutch striker had been on loan at Besiktas from Burnley, following his six month spell in the Premier League in which he only managed two goals in 20 games.
Certainly going to that kind of ratio of goals to games from the one Cristiano Ronaldo has had throughout his career seemed a bizarre way to replace the Portugal star.
However, it seems as if his teammates have an affection for him, with SPORT reporting that Lisandro Martinez has given him a new nickname.
Martinez calls him 'Bobo,' roughly 'idiot,' but means it in a friendly way as it is inspired by Messi's rant towards the Netherlands international, following their World Cup quarter final against each other.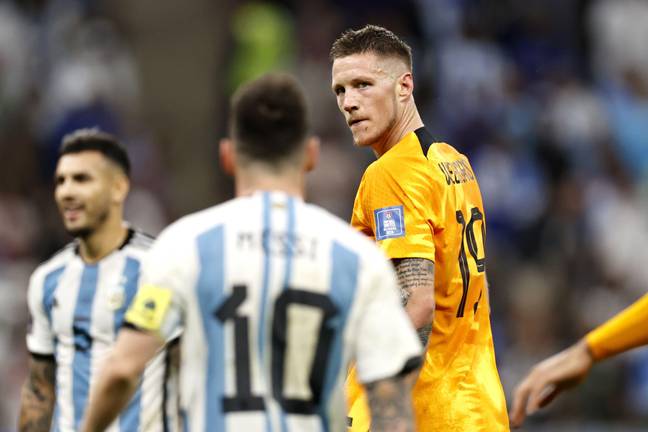 Weghorst came off the bench to score twice in the game, including from an audacious last minute free kick, to take the game to extra time and later penalties.
Despite his side winning, Messi was clearly unhappy after the game and, whilst being interviewed post match, Weghorst walked past behind the camera.
Clearly Martinez finds the whole incident very funny and Weghorst probably doesn't mind that Messi knows who he is, and no doubt enjoys the nickname too.
Speaking after the debacle, the 30-year-old said, "I have a lot of respect for him. He is among the greatest of all time.
"I wanted to show my respect for Messi after the game, but he didn't want it.
"I think he was still angry with me. Oh well, I see it as a great compliment that he knows my name now. Then at least I did something right."
Martinez will just be hoping that Bobo can supply a few more goals for their shared team like the ones that came in Qatar in December.