DC United broke MLS rules by hiring Wayne Rooney as head coach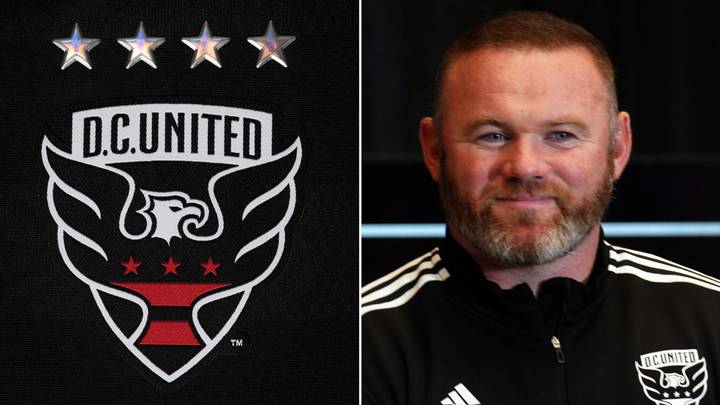 DC United broke Major League Soccer rules by hiring Wayne Rooney as head coach.
Former Everton and Manchester United striker Rooney took charge of the MLS side in July after being appointed as Hernan Losada's permanent successor.
It was a return to the United States for Rooney, who played for DC United for two seasons between 2018 and 2019.
Rooney scored 25 goals in 52 games for the American club before returning to English football with Derby County.
It has now emerged that DC United broke MLS diversity hiring rules to appoint Rooney as head coach.
The league has fined United $25,000 (£21,782) for failing to comply with its 'diversity hiring policy'.
MLS require clubs to ensure 'the finalist pool' for a major role 'includes two or more candidates from underrepresented groups', with at least one candidate either Black or African-American.
DC United failed to adhere to these rules in the process of appointing Rooney as Losada's replacement.
"The club remained obligated to bring an additional candidate from an underrepresented group into the 'finalist pool' or request a waiver from MLS detailing the extenuating circumstances," an MLS statement published on Tuesday read.
"DC United, who announced Wayne Rooney as their new head coach on July 12, failed to do so, resulting in the fine."
DC United responded with a statement of its own, which read: "DC United respect Major League Soccer's decision in regard to the club's process of hiring its new head coach earlier this season.
"As the league stated, the club's recent head coach hiring process included two candidates in the finalist pool, per the league policy, from underrepresented groups, one of whom was Black or African American.
"One of the finalists from an underrepresented group ultimately withdrew from the process, thereby making them unavailable.
"The candidate in question accepted the club's request to interview them and participated in the interview. The candidate was asked the same questions as all other finalists, inclusive of questions around tactics, playing style, staffing, leadership, and perspective on how they would coach the team.
"Subsequent to that discussion, the candidate informed the club that it was their preference not to accept the role midseason, but rather to join the club with a full offseason in order to implement their system of play.
"Upon learning this at the conclusion of the interview, the club focused its attention on the remaining finalist candidates for the midseason head coaching opportunity.
"D.C. United have made it a fundamental practice to prioritise interviewing candidates from underrepresented groups for all leadership positions, inclusive of coaches, across the organisation. This practice has resulted in the club having one of the most diverse leadership groups across Major League Soccer."
The ruling compounds the disappointment for former England international Rooney, who endured a tough debut season as a coach in MLS.
DC United were second from bottom in the Eastern Conference with 17 points from 17 matches when Rooney first took charge.
He failed to improve results, with United eventually finishing rock-bottom of the Conference with just 27 points from their 34 regular season games.