The Ukrainian FA have punished former captain Anatoliy Tymoshchuk after he failed to condemn Russia, and continues to work for Zenit St Petersburg.
Tymoshchuk is considered one of his country's greatest ever footballers, with the midfielder even beating Andrei Shevchenko to the title in a previous poll.
He has played for Ukraine more times than anyone else, with 144 caps, which is 33 more times than Shevchenko, and captained the team for four years.
However, the 42-year-old is set to lose his legendary status in his own country, after failing to step down as his job as Zenit's assistant manager.
The UAF have decided that Tymoshchuk has violated its Code of Ethics and Fair Play regulations and has 'damaged the image of Ukrainian football,' and have stripped him of all of his titles won in Ukraine.
"Since the beginning of Russia's military aggression against Ukraine, Tymoschuk AA, the former captain of the Ukrainian national team, not only did not make any public statements in this regard, but also did not stop his cooperation with the club of the aggressor," a statement from the FA said.
"At a time when his former club, Bayern Munich, are publishing statements and holding rallies in support of Ukraine, AA Tymoschuk continues to remain silent and work for the aggressor's club.
"By making this conscious choice, AA Tymoschuk damages the image of Ukrainian football and violates Clause 1.4. Part 1 of Art. 4 of the Code of Ethics and Fair Play UAF."
The former Shakhtar Donetsk star won three Ukrainian league titles, three cups and the Super Cup, all whilst playing for the team between 1998 and 2007.
As well as being stripped of the titles, the FA have also stripped him of the 144 caps and requested any honorary titles and state awards be taken away.
Tymoshchuk's UEFA coaching licence was also earned in Ukraine and the FA want that to be stripped from him, which might stop him working for Zenit in the future.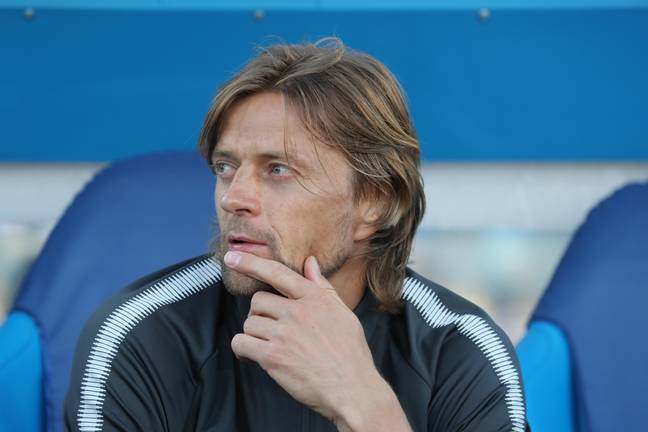 Current Ukraine star, Ruslan Malinovskyi, who plays for Atalanta, hit out at the former national team legend last week. "I don't know about Tymoshchuk, you need to ask him. Hard to comment but it's weird (why he hasn't) – I think it's not right," Malinovskyi said on social media.
"It's 100% the case that he's no longer (or ever will be) a legend of Ukraine football.
"His previous achievements have been forgotten," not just forgotten, completely deleted...