Man Utd target Jean-Clair Todibo reveals reason for snubbing Erik ten Hag's side
Nice star Jean-Clair Todibo has revealed the truth behind his decision to snub a move to Manchester United this summer.
As reported by French publication L'Equipe, the Red Devils were actually 'close' to agreeing a £34.1million deal for Todibo.
However, as the former Man Utd captain's £30million move to the Hammers eventually fell through, it looked as if the Ligue 1 defender was out of luck.
But when recently asked about his potential move to United, Todibo claimed that he always wanted to stay in Nice.
In an interview with L'Equipe, the defender said: "It's very clear the club would not have sold me this summer.
"I'm not going to lie and say that I didn't have the thought to tell myself that perhaps I should play in a 'top club' to increase my chances [of playing for France], but there are also guarantees when playing at Nice."
The defender, who officially signed for Nice in 2021, continued to say that he had given the move an 'in-depth thought and remained calm' because he 'didn't want to make the wrong choice'.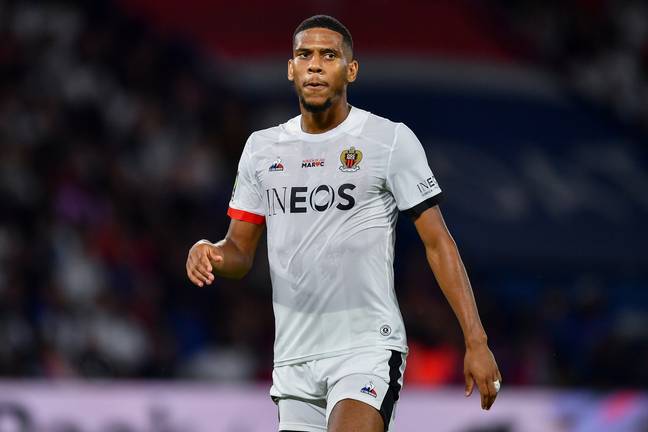 Todibo went on to suggest that the current uncertainty surrounding United was also a factor in his decision.
"Reflection is much more important than when I started. I'm waiting to be presented with the complete project," he added.
"What are you expecting from me? Why am I coming? You shouldn't arrive at a club like that. I know what I have in Nice. Why go into the unknown? So, everything must be clear."
Reflecting on past transfer decisions, the 23-year-old stated: "My first transfer, I was 18 years old. The thinking was not as thorough."
Prior to the move grinding to a halt, Nice president Jean-Pierre Rivere publicly made his desire to keep the defender at the Ligue 1 club clear.
"We know that he has contact with different European clubs, but our intention is to keep him. But until the transfer window is over, we cannot say anything with certainty."
This season so far Todibo has made four appearances in the top flight of French football and has registered one assist.
Nice are next set to play away at Monaco next Friday.
SPORTbible are on WhatsApp! We've launched a dedicated news channel to send you the latest news, features and plenty more directly on WhatsApp and all you need to do to sign up is click through to our one-way broadcast channel here or 'SPORTbible News' to appear in the 'Updates' tab on your WhatsApp.