Former AC Milan director, Adriano Galliani has called for a 'football brexit' when he was asked about the future of the controversial European Super League.
Galliani, who is now the chief executive of newly promoted Serie A side Monza spoke to Italian news outlet, Tuttosport about the financial challenges that are affecting football in Italy.
The 78-year-old spoke about the enormous advantage that English clubs have financially compared to some Italian clubs.
He said: "Premier League clubs earn four times more than Serie A's. Monza get €33m from TV rights, and we must give €3m to Serie B.
"A newly-promoted team in England gets €160m. How can we compete with Nottingham Forest? And how can I stop this tendency of the world economy?"
Galliani was then quizzed on whether the Super League could be a solution.
He replied: "Yes, but without the English though. There should be a Brexit in football too.
"Who makes the British do it to drop 4 billion a year, plus the ever-full stadiums? It would therefore be a real European championship, without the English."
The Super League idea was first announced in April of 2021. However, the idea did not go down well, especially in the Premier League.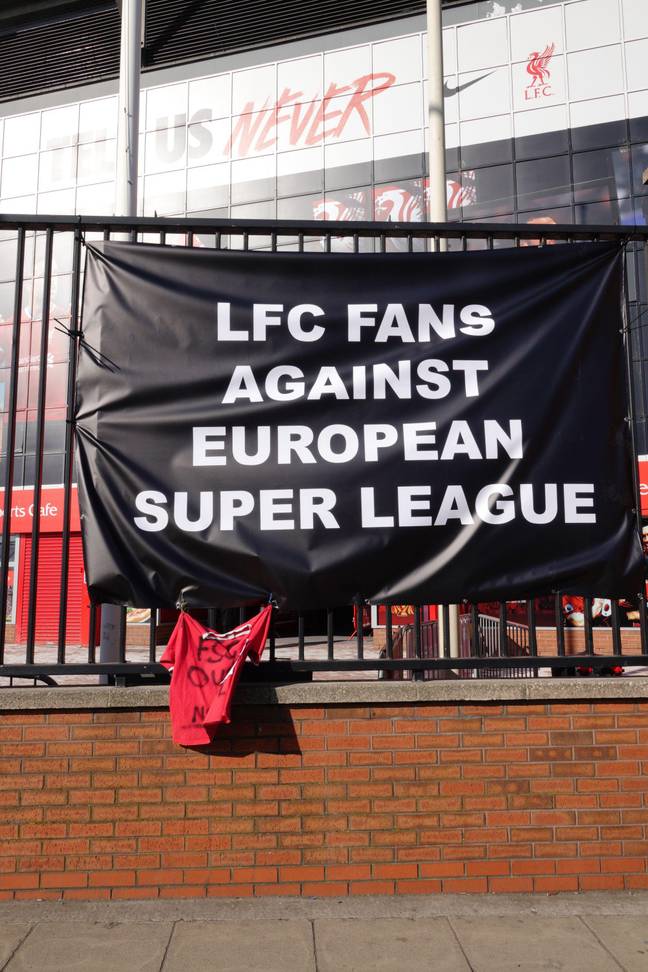 He told Sky Sports in 2021: "The proposal will get kicked out because the fans will hate it, the governments will hate it, FIFA will hate, UEFA will hate it, the Premier League have come out already and say they hate it, you'll hate it, I'll hate it.
"And they are so disconnected from reality to think they could put this forward at any time, let alone now. Honesty, I'd say I've got no words for them but I've had a lot of words."
It's 1 year to the day the European Super League was launched.6 clubs in this country including mine were willing to destroy English Football for their own greed.12 months on United fans are still angry and waiting for Joel Glazer to show as he promised.The Glazer family must go!

— Gary Neville (@GNev2) April 18, 2022
Neville added: "I said during the game that I thought the clubs that signed up to it should be deducted points, that includes this club [Manchester United] - the club that I love and I've supported all my life. But I'm ashamed of them."
Remember the European Super League?

Well, what if we told you the company behind it was at the EU's highest court last month and… it did not go that badly for the ESL?@mjshrimper explains why we certainly haven't seen the last of it yet... https://t.co/I2CflOUPnn

— The Athletic UK (@TheAthleticUK) August 10, 2022
La Liga's president, Javier Tebas previously spoke to Spanish news outlet Diario AS and hinted that Real Madrid director Florentino Perez is still working behind the scenes to relaunch the Super League, this time without the involvement of Premier League teams.
Will the Super League ever become a reality? Only time will tell.