Newcastle United's fines board has been revealed, Eddie Howe has a very simple way of punishing players
Eddie Howe has worked wonders to turn things around at Newcastle United and he's helped keep the players in line with his punishment board.
On Tuesday night Pep Guardiola was named as the LMA Manager of the Season after guiding Manchester City to their third Premier League title in-a-row.
It left quite a few Newcastle fans and neutrals annoyed that Howe had not been given the award, after earning his side Champions League football for the first time in 20 years.
And a video of the new facilities also showed how Newcastle players fine about their punishments if they step out of line with Howe.
In a tour given by Shola Ameobi on the club's YouTube we were treated to a 'Wheel of Fortune' style board with differing numbers showing how much a fine is.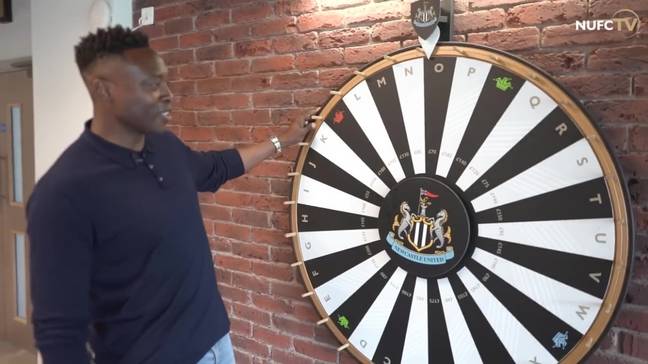 In the video striker Callum Wilson revealed that the players are only punished for turning up to training late, rather than anything else.
"We only do lates," Wilson explained.
"We have a wheel and you spin it, and on the wheel there are the figures that you have to pay.
"The maximum is three figures and it's kept quite low-key."
Certainly Newcastle players get off easy compared to what their counterparts at Chelsea had to put up with under Frank Lampard.
The Blues' all time top goalscorer introduced a number of fines for different things when he first arrived as manager in 2019, with the list going viral.
Being late to report for training started at £2,500 and a further £2,500 for every minute late, whilst missing the start of the session equalled £25,000 fines!