Manchester United star Marcus Rashford is reportedly weighing up his long-term future at Old Trafford after 'growing unhappy' over his last of first-team minutes.
The 24-year-old Red Devils forward has spent his entire playing career at his boyhood club, with Rashford breaking into the first team under Louis van Gaal.
Rashford has scored 93 times in 295 appearances during his six-and-a-half seasons at United, but he is now 'giving serious consideration' about a potential move away.
The England international, who missed the beginning of United's season after undergoing surgery, has made nine Premier League starts in 20 appearances.
However, Rashford has only managed two Premier League starts for United since his side's 1-1 draw against Newcastle last December.
Ralf Rangnick started the Red Devils star in United's 1-1 draw against Atletico Madrid in the Champions League and shock FA Cup defeat to Middlesbrough.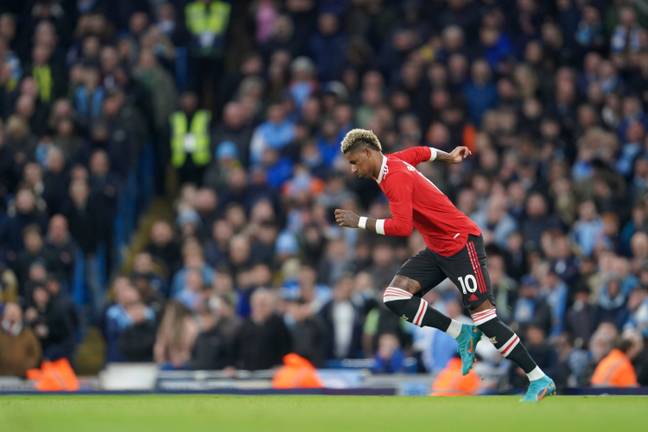 According to The Guardian, Rashford is 'frustrated' at his lack of first-team minutes at United this season.
The newspaper reports that the England forward has 'effectively fallen' down the pecking order under Rangnick, with the United interim manager favouring Anthony Elanga.
Rashford is under contract with United until 2023, with the Red Devils able to trigger a one-year extension.
It has been suggested that Rashford must consider whether his situation will 'improve' under the next manager, with the United star to 'welcome any clarity the club can provide.'
United might reject Rashford's transfer request should he submit it, with the Premier League club considering the player as 'one of their most valuable assets.'
Speaking ahead of United's 4-1 thumping defeat to Manchester City, he said: "With Marcus Rashford, we have another player [who I have] continuously been behind and [will work] with, to develop him.
"We have seen that with other players in the past and I don't see why this shouldn't happen with Marcus.
"He's got abundant talent, he's got the pace, the physicality. He's got everything you need for a modern striker, not only if he is playing from the wing or in the centre.
"I will put all my energy in that to help him to take the same pathway that other players did in the last three months."