English Teams Urged To Boycott Champions League Final In Russia After Vladimir Putin's Threat Of Ukraine Invasion
Featured Image Credit: PA
UK Foreign Secretary Liz Truss has called on English teams to boycott the final of the Champions League in Russia over rising tensions involving neighbouring country Ukraine.
Russian President Vladimir Putin has swiftly denied claims of an imminent invasion, despite reports that up to 150,000 troops have massed along Ukraine's borders.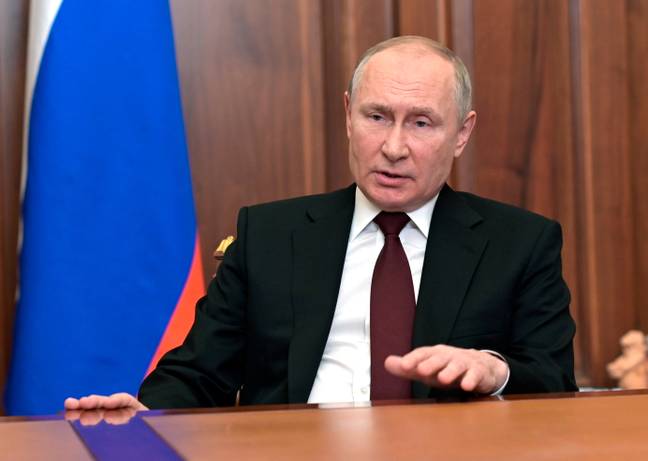 The 69-year-old on Monday ordered troops to be sent into two separate Russian-backed Ukrainian regions, both of which are de facto controlled by the Luhansk People's Republic and the Donetsk People's Republic.
Truss, 46, believes that English teams should take a stand against the Champions League final if it is held in Russia amid the escalating crisis.
"If I were on an English team, I would boycott it," she told LBC.
Truss, who replaced Dominic Raab as foreign secretary last September, added: "I would personally not want to be playing in a football match in St Petersburg given what the Putin regime is doing."
Match of the Day presenter Gary Lineker reacted to Truss' comments by claiming that the "pressure" has been put on footballers to "take a tough stance on Russia."
He tweeted: "Put the pressure on young footballers to take a tough stance on Russia, as the government doesn't take a tough stance on Russia."
Manchester United legend Gary Neville, who joined the Labour Party last month, slammed Truss and took a swipe at the Tories over their "illicit funding" from Russian oligarchs.
"Maybe concentrate on the illicit funding your party has been receiving from Russians rather than English teams participating in football matches," the Sky Sports pundit tweeted.
Prime Minister Boris Johnson on Tuesday announced that the UK would put in place sanctions against Russia in response to Putin ordering troops into eastern Ukraine.
During a statement to MPs, the Conservative leader confirmed that three Russian billionaires would have UK travel bans and five banks have had their assets frozen.
The Financial Times reports that US President Joe Biden has also taken swift action against Putin's aggression by imposing tough economic sanctions on Russia.
Speaking from the White House on Tuesday, he said: "We've cut off Russia's government from western financing.
"It can no longer raise money from the west and cannot trade in its new debt on our markets or European markets either."