Liverpool Have Replacement In Mind For Roberto Firmino - Report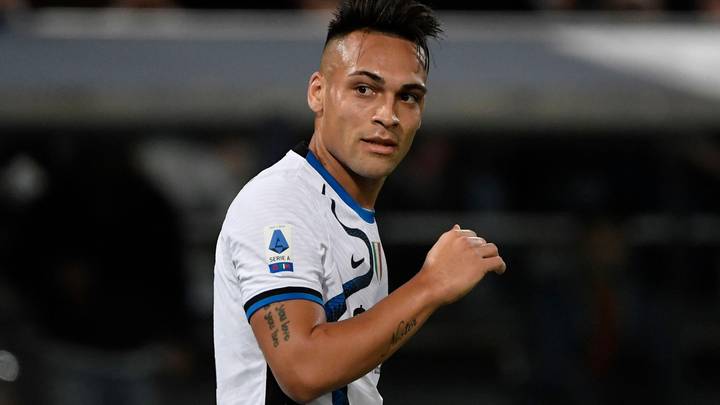 Featured Image Credit: Alamy
According to Calcio Mercato, Klopp's side have their views set on Inter Milan forward Lautaro Martinez.
The Argentine has been consistently linked with a move to the Premier League over the course of the last few seasons.
Last summer, he was believed to be being pursued by Arsenal and Spurs. This year, it's Liverpool's turn to be linked with the 24-year-old.
And it's easy to understand why Martinez is on the radar of so many top clubs around Europe.
The Inter Milan man has contributed towards 47 Serie A goals across the last two seasons, picking up a Scudetto along the way.
Martinez is constantly improving and won't be long until he looks to make a move away from Inter to prove himself in another league.
Whether that move will be one which involves Liverpool at the moment would appear unlikely.
This is simply because replacing Roberto Firmino with Martinez makes very little sense. Stylistically, they're completely different forwards.
Martinez is cut from the same cloth as new Liverpool forward Darwin Nuñez.
He is a striker who thrives when getting in behind defences and making a nuisance of himself in the penalty area.
Roberto Firmino on the other hand is more of a false 9. He prefers to drop deep and aid the goalscoring of the forwards either side of him.
And despite just how good Lautaro Martinez is, he is not that player.