Football
Liverpool forward suffers brutal "soul-destroying" re-injury after 6 months on the sidelines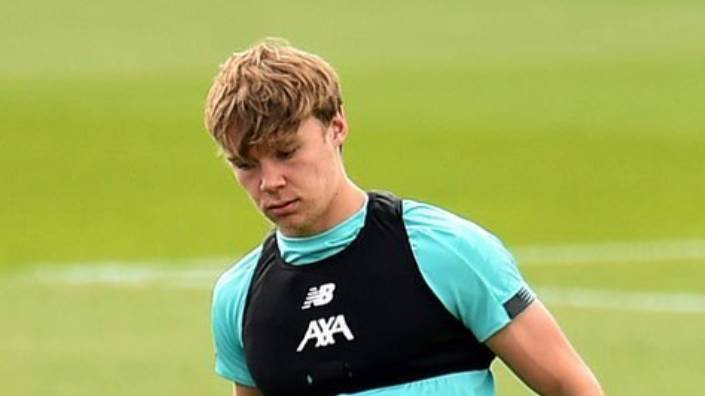 Liverpool youngster Paul Glatzel has suffered a 'heartbreaking' relapse of his previous hamstring injury, which left him sidelined for six months last season.
Glatzel, who also suffered an ACL injury early in his short career, was only 13 minutes in to his second debut for Tranmere Rovers.
Originally, the striker's first spell at Prenton Park was cut short after picking up a hamstring problem in a win over Mansfield Town.
He had scored six goals in 21 appearances for Rovers and hit a good spell of form just before the crescendo.
Manager Mick Mellon was clearly still faithful in his ability and fitness, having sanctioned a deal to bring him back, and he replaced Elliott Nevitt in Tuesday's bout with Bradford City.
13 minutes later he would hobble off, however, with Mellon describing it as a 'soul destroyer' for Glatzel after his rehabilitation.
"I think he's done his hamstring, which is heartbreaking for him," the manager told Tranmere's official website.
"He's heartbroken in there himself, because he's worked so hard to get back again. That's a soul destroyer, isn't it?
"We'll obviously see where it is over the next 24 hours for him, and that's something else we'll deal with."
Rovers fans will be hopeful that the injury is only short-term, as they have slumped to 16th in the table at this early stage of the season. Some fans believe that Mellon rushed Glatzel back into action due to the club's poor form.
Liverpool will assist with treatment for Glatzel as he will have access to elite treatment at the AXA Training Centre in Kirkby.
Hopefully, Glatzel can have a speedy recovery and return to full fitness soon.