José Enrique Is Praying That Liverpool Don't Let 'Incredible' Player Go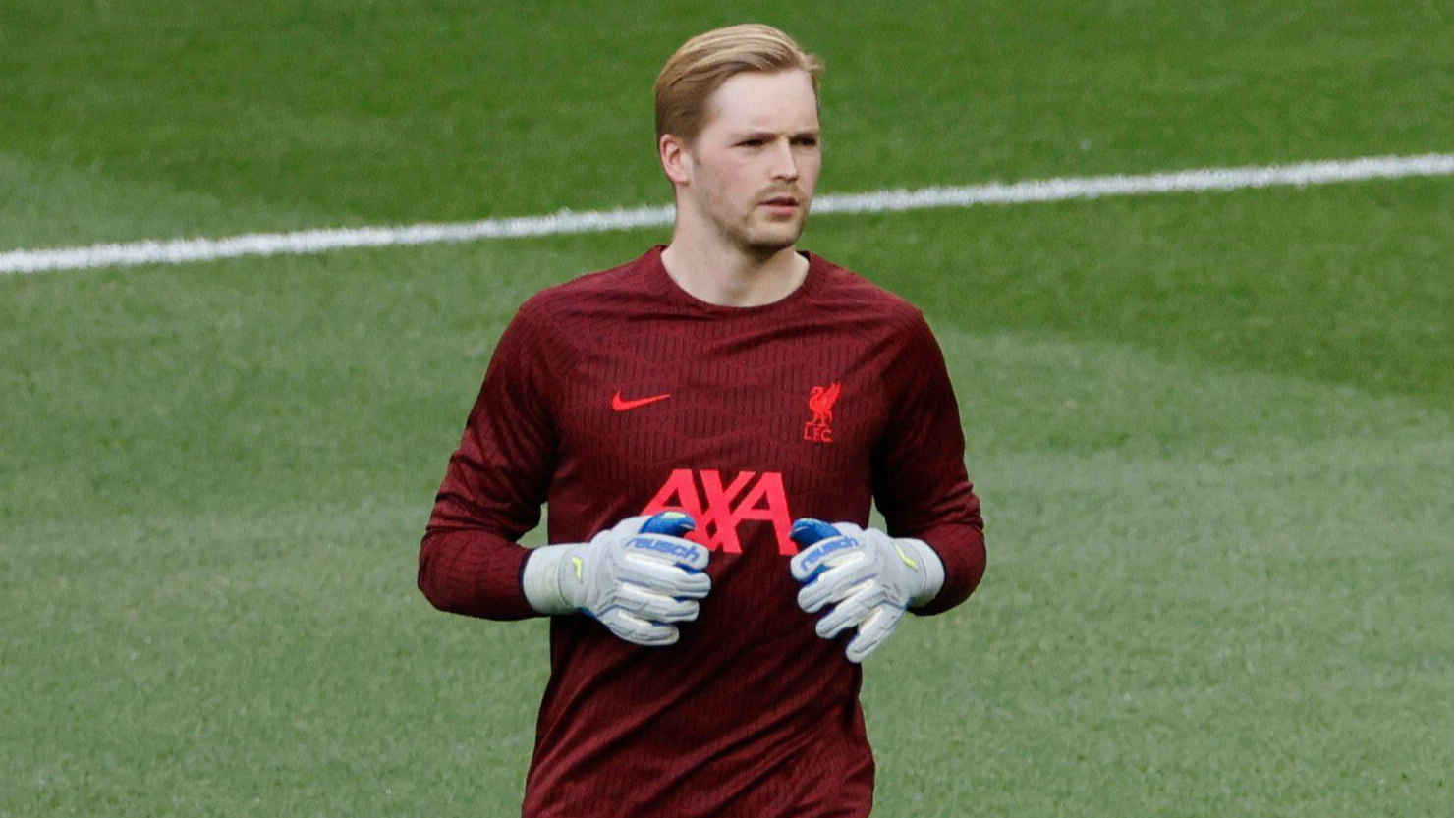 Former Liverpool player and now pundit José Enrique has revealed that he is desperate for Caoimhín Kelleher to stay at the club this summer.
Kelleher has played second fiddle to number one Allison Becker for two years now and has managed 17 appearances for the Reds after joining their academy aged 17.
The Irishman played a pivotal role in Liverpool's Carabao Cup victory in the 2021/22 campaign, keeping a clean sheet in the final against Chelsea and then scoring the decisive penalty in the 11-10 shoot-out.
Due to his Cup Final heroics and all round impressive season, the 23-year-old's reputation has been enhanced, sparking interest from several clubs.
He may feel he is good enough to assume a first choice role at a high level.
However, former Liverpool left-back Enrique has expressed how he feels the Merseyside club must look to keep their number two in this window.
He tweeted, regarding the links: "I really hope he (Kelleher) stays because whenever Alisson has not been available he has done an incredible job."
"But Liverpool want to hold onto him as long as possible because he's a brilliant deputy for Alisson."
At just 23, Kelleher may feel one more year of development, learning from one of the world's best in between the sticks in Allison, will be beneficial to him in the long-term.
With an additional season under his belt, his reputation and ability will be further enhanced and he should be able to secure a good move in 2023.
Alongside making sure the Ireland international commits another year to the club, Liverpool are eager to find a solution to Naby Keita's ongoing contract dilemma.
After signing Joe Gomez to a new deal, Keita is the club's priority, with the Guinean having just 12 months left on his current deal.