Kylian Mbappe breaks media silence after helping France beat Poland to reach World Cup quarter final
Kylian Mbappe has broken his World Cup 2022 media silence after firing France into the quarter-finals with a brace in his nation's 3-1 victory over Poland.
The 23-year-old forward also picked up the player of the match trophy, his third of these finals already, as Les Blues aim to become the first country in men's football to retain the game's greatest prize.
However, the lightning-quick attacker has up until now refused to speak to the media while out in Qatar, with reports suggesting he is hoping to avoid questions about his future at PSG while also boycotting Budweiser, one of the tournament's primary sponsors.
But following the win against Poland, Mbappe explained why he did not previously wish to engage with the media as well as revealing he would pay any fine imposed by FIFA himself.
"People have been asking why I haven't appeared in front of the media. I just needed to focus on the tournament and on football," he said.
"When I want to concentrate, that is how I do it. I heard the FFF is going to get fined, so I will pay it as I don't think the FFF should pay on my behalf.
"This is the competition of dreams and I'm delighted to be here and I wanted to be ready. I've been preparing all season, physically and mentally, but we are still a long way from the ultimate objective."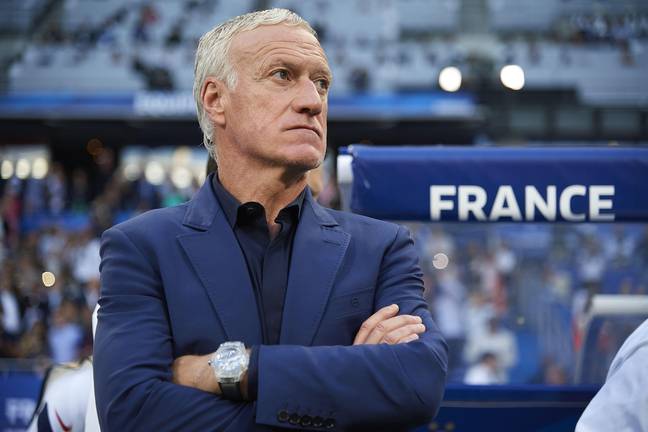 Speaking after the match, head coach Didier Deschamps praised Mbappe's impact while also paying tribute to Olivier Giroud, whose goal against Poland moved him ahead of Thierry Henry as France's all-time record goalscorer with 52.
"Kylian can change a match in just a moment and he is always playing with such joy and we all want to share those smiles with him. France needed a great Kylian Mbappe tonight and they got one," said Deschamps.
"Olivier is often criticised but he has managed to remain strong, mentally strong and yes he has broken the record.
"It is a very difficult record to break. It was Thierry Henry who held that record before and then there is another guy just beside me (Mbappe) here who might break it one day but to score so many goals at international level is an achievement."