Fans all notice why Kieran Trippier is talking differently during recent interview
Fans spotted that Kieran Trippier appears to be talking differently in recent interviews, and they think they've worked out exactly why that is.
Around a year ago, Trippier was swapping Champions League football in Madrid for a relegation battle in Newcastle, and most football fans thought he'd lost the plot.
We should have perhaps had more faith in the 32-year-old, who now regularly wears the captain's armband and has become integral to the club's revival.
It's quite the transformation for Eddie Howe's side in just a year, and it seems that the team's influential right back has also had some sort of transformation.
Fans noticed the former Tottenham Hotspur star looking and sounding quite different when talking during a recent social media post by the club.
And many believe that the reason for the odd change is snus, a dry tobacco product that one places between the upper lip and gum.
It's quite the trend amongst footballers, and has been for a few years, and many on social media believe that Trippier is amongst those who like it.
One fan on social media posed the initial question, "Why is he talking like that? Something happened to his lips/gums?"
"Yes Trippier you keep that snus in lad," one fan replied.
"Trips loves snus pass it on," a second claimed.
A third fan, who is clearly also a fan of the substance added, "Snus club!"
A fourth questioned, "How many snus you think he's got under there?"
"There's no hiding that snus," a fifth perfectly summed up the situation by posting his comment.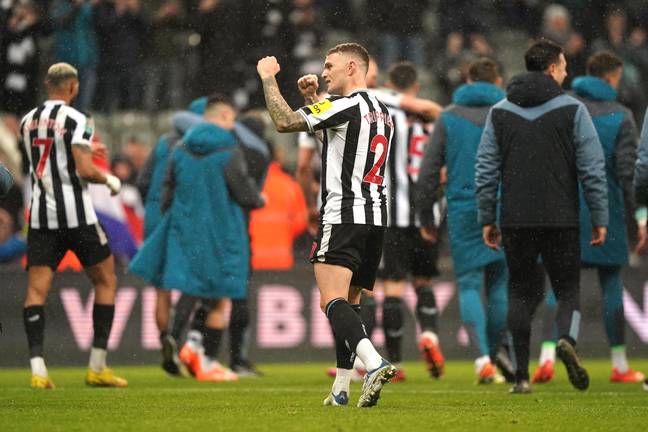 "I have had players who are so highly addicted that they are in hospital overnight with something else, maybe an operation, and are begging the doctors and nurses to get them a tub - or otherwise they say they are going to run out of bed and get (it) themselves when they have just had a knee operation," Johnson said.
"It is so highly addictive that it comes to the forefront of our minds which then becomes dangerous."