Footage emerges of the moment Josh Cavallo came out as gay to his Adelaide United teammates
Footage has emerged of the emotional moment that Josh Cavallo came out as gay to his teammates at Adelaide United. Watch the video below:
"I'm a footballer and I'm gay," said Cavallo. "All I want to do is play football and be treated equally."
Before releasing the statement, Cavallo came out to his teammates at Adelaide United.
In the clip, Cavallo delivers a powerful speech to his teammates in the dressing room.
"For all my life growing up, I've learned to live a life of lies, you know," said Cavallo.
"For the last six years, I've been struggling with my sexuality. So today, I'll be coming out to the public that I'm gay, I'm a gay footballer."
Several of Cavallo's teammates are seen shaking hands and hugging their teammate following his announcement.
Last season, Cavallo spoke about how supportive his teammates were after he told them he was gay.
"Twenty minutes before I pressed the post button, I was in the changing room with all my teammates and coaches. I was very nervous, my heart was beating so quickly when I announced it," he told GOAL.
"It was so emotional, something I'll remember for the rest of my life. Everyone gave me a big hug and said, 'We're so proud you can tell us who you really are.'
"What amazed me the most was that, 30 seconds after I made that announcement, me and the boys went straight back to talking about football and everything was normal again."
Few elite male professional footballers have come out as gay during their careers.
Former Aston Villa, West Ham and Everton midfielder Thomas Hitzlsperger waited until the year after he retired in 2013 before coming out publicly.
Meanwhile, former Leeds United player Robbie Rogers came out while announcing his retirement in 2013 after he was released by the Yorkshire club.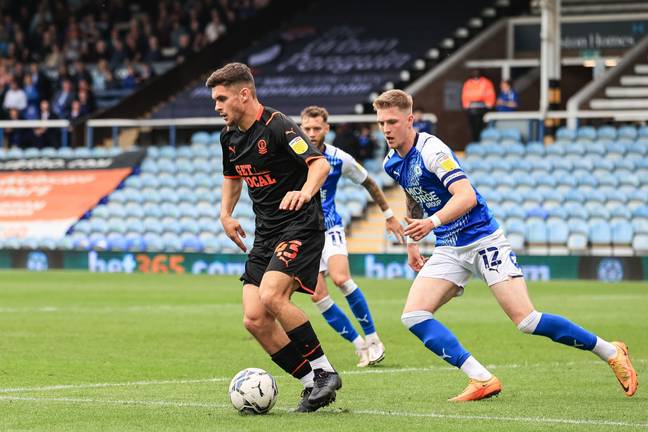 He later returned to professional football with MLS side LA Galaxy, vowing to use his platform to inspire others.
While earlier this year, Blackpool forward Jake Daniels became the UK's first active male professional footballer to come out publicly as gay.
"I am hoping that by coming out, I can be a role model, to help others come out if they want to," said Daniels.
"I am only 17 but I am clear that this is what I want to do and if, by me coming out, other people look at me and feel maybe they can do it as well, that would be brilliant."