An incredible Manuel Neuer compilation titled 'The Art Of Goalkeeping' has gone viral and it puts his legendary career into perspective.
At any opportunity, the Germany international would be out and about in the Bayern defence for a touch of the ball. His distribution was unmatched for years and he's still got a wicked kick and throw.
What good is a goalkeeper who can't save shots though? Between the sticks Neuer is an absolute phenomenon too.
Over the years he's gone one on one with Robert Lewandowski, Lionel Messi and Pierre-Emerick Aubameyang and others only to come out on top.
He also saved a Cristiano Ronaldo penalty in a Champions League semi-final shootout back in 2012. Not many can say they've denied Mr. Champions League in his competition.
Fans have had their say and they think Neuer deserves to go down as perhaps the greatest goalkeeper in football history.
One commented: "I needed this today, what a comp sir. The greatest."
Another said: "Easily the best goalkeeper I've ever seen. Complete package."
A third put: "Best player after Messi and Ronaldo this generation. I don't wanna hear Neymar, Luis Suarez, Sergio Ramos. You simply cannot be the GOAT keeper and be below them."
While someone tweeted: "The blueprint for modern goalkeepers. Far ahead of his time."
All in all Neuer has won ten Bundesligas, five DFB-Pokals, six DFL-Supercups, two Champions Leagues, two Super Cups and two Club World Cups in addition to the 2014 World Cup. Get all that?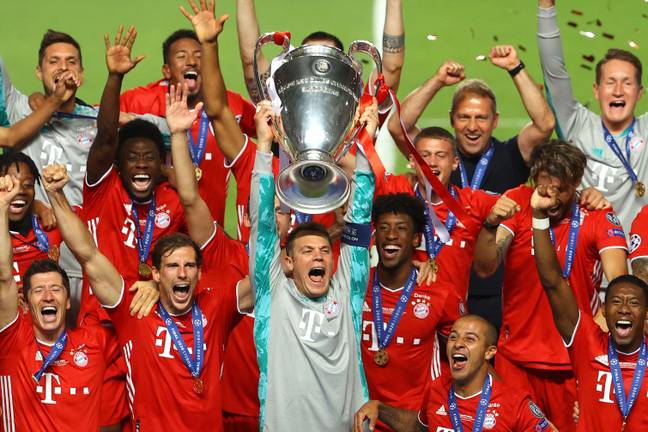 He very nearly ended up playing a game in midfield for Bayern as well.
Pep Guardiola genuinely considered the idea during his time as manager according to former CEO Karl-Heinz Rummenigge.
"Manuel invented the art of being a footballer as a goalkeeper and revolutionised this position," Rummenigge told 51, the club's official magazine.
"I still remember how Pep Guardiola, after winning a championship, seriously came up with the idea of ​​putting him in midfield for a game."
There's no denying Neuer is closer to the end of his career than the beginning. Ederson and Alisson Becker have taken up the mantle as the next generation's go-to 'sweeper keeper'.
It's always worth remembering there was one before, who paved the way. And he's got a lot left in the tank.